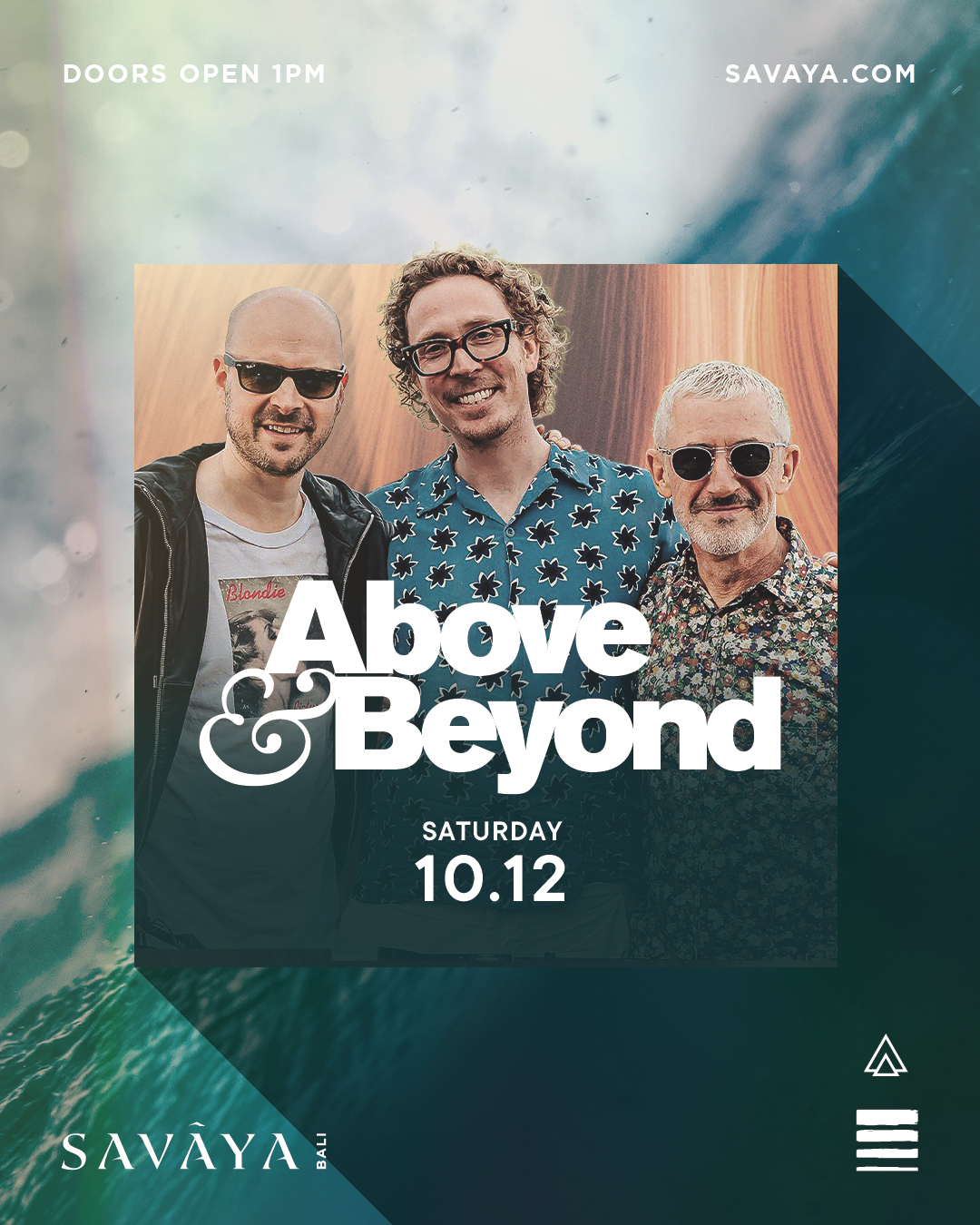 SAVAYA PRESENTS ABOVE & BEYOND – SATURDAY DECEMBER 10TH
Saturday, 10th December 2022
1:00pm
SAVAYA PRESENTS ABOVE & BEYOND, SATURDAY DECEMBER 10TH.
Consistently ranking as some of the best DJs in the business, the trio that make up Above & Beyond: English Jono Grants and Tony McGuinness as well as Finnish DJ Paavo Siljamäki have become synonymous with a good time, and high quality, banging sets.
Having sold out the world's top venues, Maddison Square Garden, Alexandra Palace and the Hollywood Bowl to name a few, the fact we're going to be able to see these legends in Bali is HUGE.
The IDR 500,000 general admission ticket is a steal for artists as big as these!!