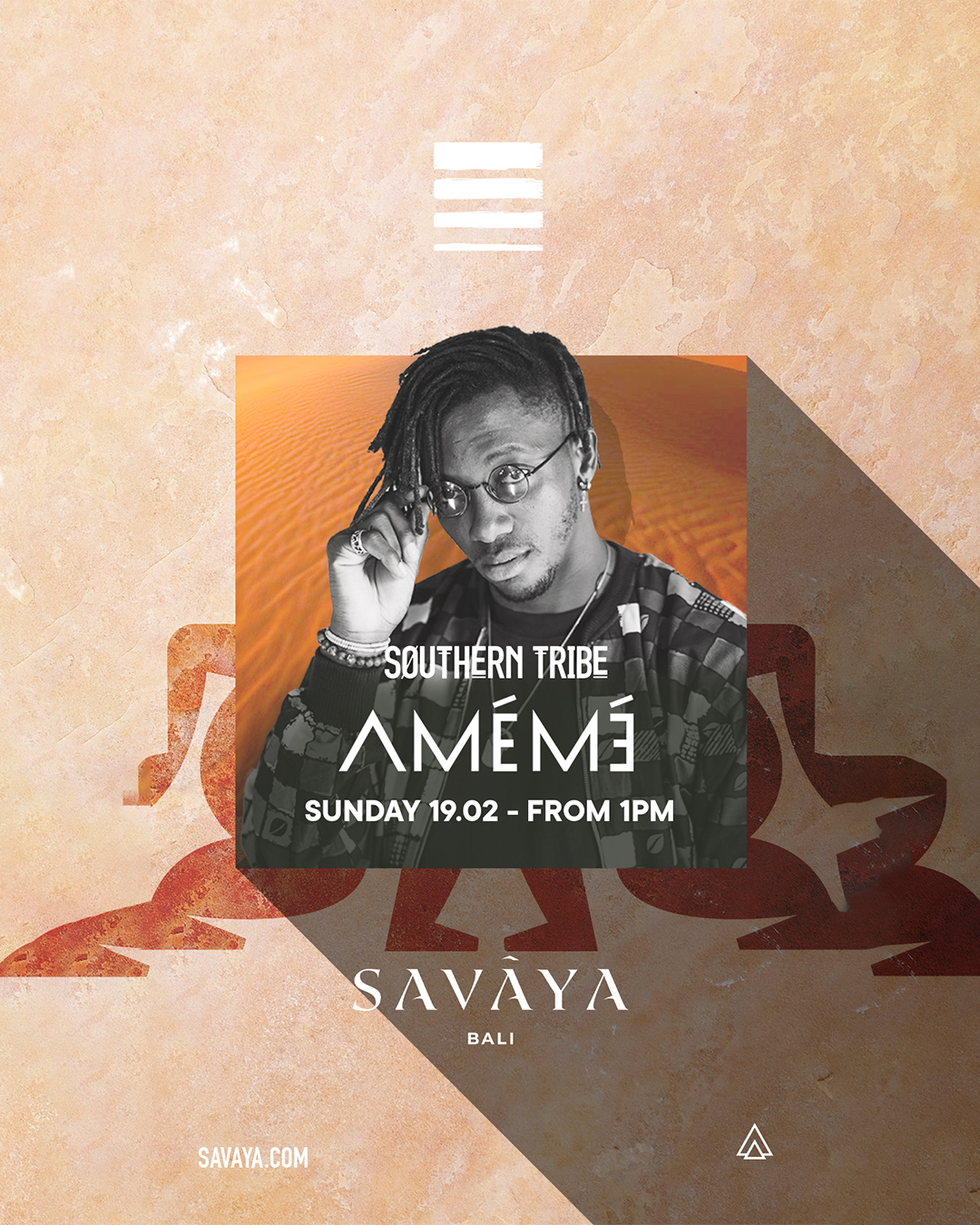 SAVAYA PRESENTS AMÉMÉ – SUNDAY FEBRUARY 19TH
Sunday, 19th February 2023
1:00pm
SAVAYA PRESENTS AMÉMÉ, SUNDAY FEBRUARY 19TH.
West African native AMÉMÉ channels his cultural rooting from the continent into the music he produces, creating a unique afro-leaning sound which embodies tribal percussion and spiritual vocals, built on a foundation of contemporary deep house and tech.
With a string of incredible venues that have hosted him, such as Fabric (London), Paradise (Miami, for Art Basel), and a stint at Burning Man Festival, you know he's at a calibre with the best in the business (and one not to miss out on seeing!).
Early bird tickets are available at the time of writing for IDR 300,000.