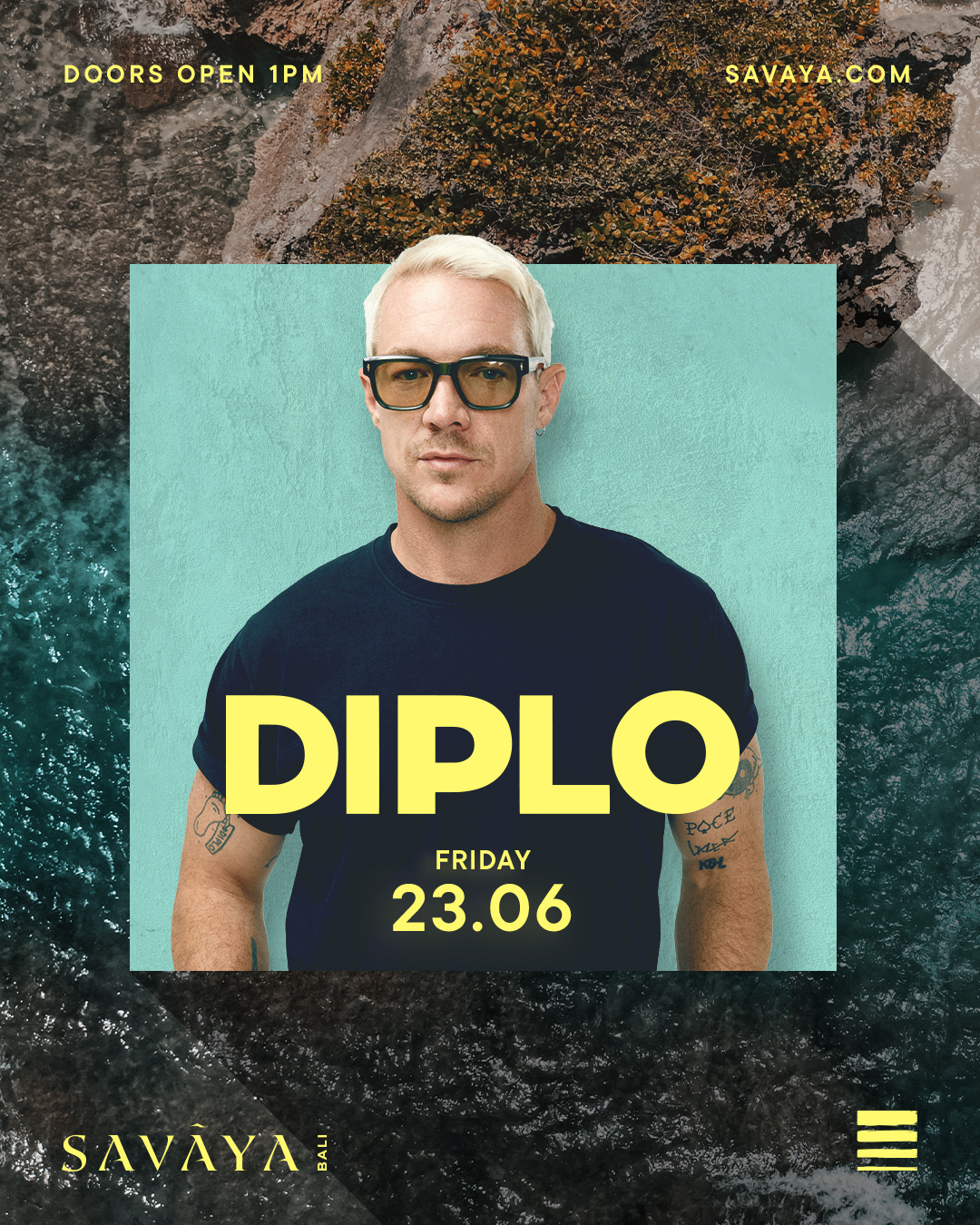 SAVAYA PRESENTS DIPLO – FRIDAY JUNE 23RD
Friday, 23rd June 2023
1:00pm
SAVAYA PRESENTS DIPLO, FRIDAY JUNE 23RD.
Headlining this Savaya bash will be American DJ and producer Diplo, who really doesn't need much of an intro… if you don't know who he is you may want to consider staying at home that night!
If you love big nights out and big celebrations then this is probably the one for you.
A true pioneer in the world of electronic dance music, Diplo's presence is a testament to the island's vibrant music scene and its ability to attract global icons.
Make sure not to miss this one!
General admission tickets are available at the time of writing for IDR 500,000.