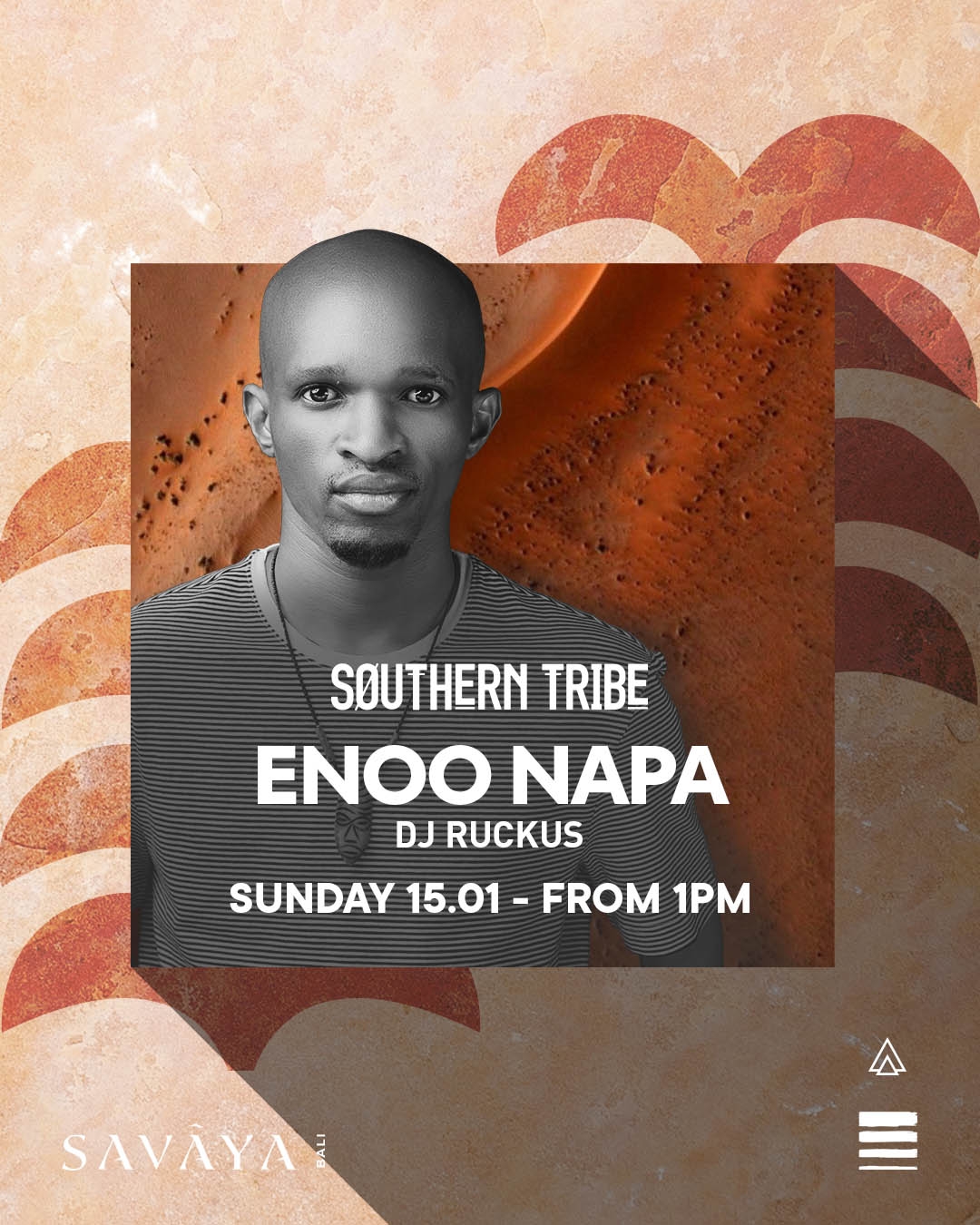 SAVAYA PRESENTS ENOO NAPA AND DJ RUCKUS – SUNDAY JANUARY 15TH
Sunday, 15th January 2023
1:00pm
SAVAYA PRESENTS ENOO NAPA AND DJ RUCKUS, SUNDAY JANUARY 15TH.
Between both DJs set for this Southern Tribe Sunday, we're counting down the minutes till we're margarita in hand, grooving to these two.
Afro house producer Enoo Napa is a self taught prodigy from the township of Umlazi, Durban in KwaZulu Natal. His darker take on afro beats has got him recognised by the likes of Black Coffee, and the tropical tones of his sound will be an instant match to the oh-so-tropical setting of Uluwatu.
DJ Ruckus will be joining Enoo Napa on the night. Between a career that's seen him DJ some of the biggest clubs in Miami at 16, spinning at the private parties of the likes for Oprah Whinfrey, Kanye West, DiCaprio and Spielberg to name a few, and the title of 'GQ's most sought after DJ in the world', do we need to say anything more?
You'll definitely be seeing the SBL team there, after maybe one too many cocky-Ts…
Early bird tickets are available at time of writing for IDR 300,000.