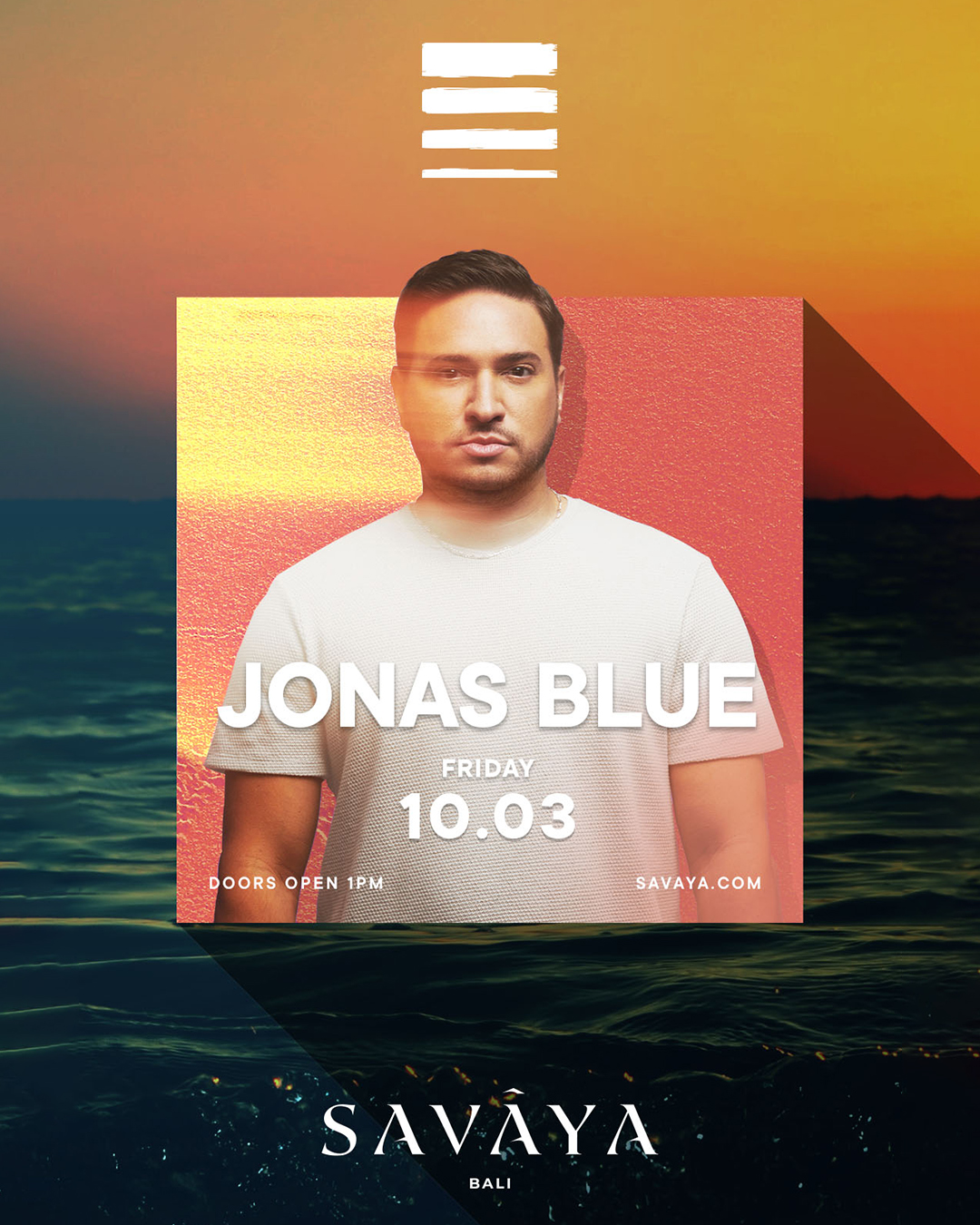 SAVAYA PRESENTS JONAS BLUE – FRIDAY MARCH 10TH
Friday, 10th March 2023
1:00pm
SAVAYA PRESENTS JONAS BLUE, FRIDAY MARCH 10TH.
British DJ, music producer and songwriter Guy James Robin, also known as Jonas Blue, has scored multiple Top 40 hits with his upbeat music that resembles summer in sound form.
You'll likely know his music from huge hits like 'Fast Car and 'Perfect Strangers', both of which were smashed out across radio stations worldwide.
There's no such thing as a blue day when we've got headliners like this to see in March.
Early bird tickets are IDR 400,000 at the time of writing.