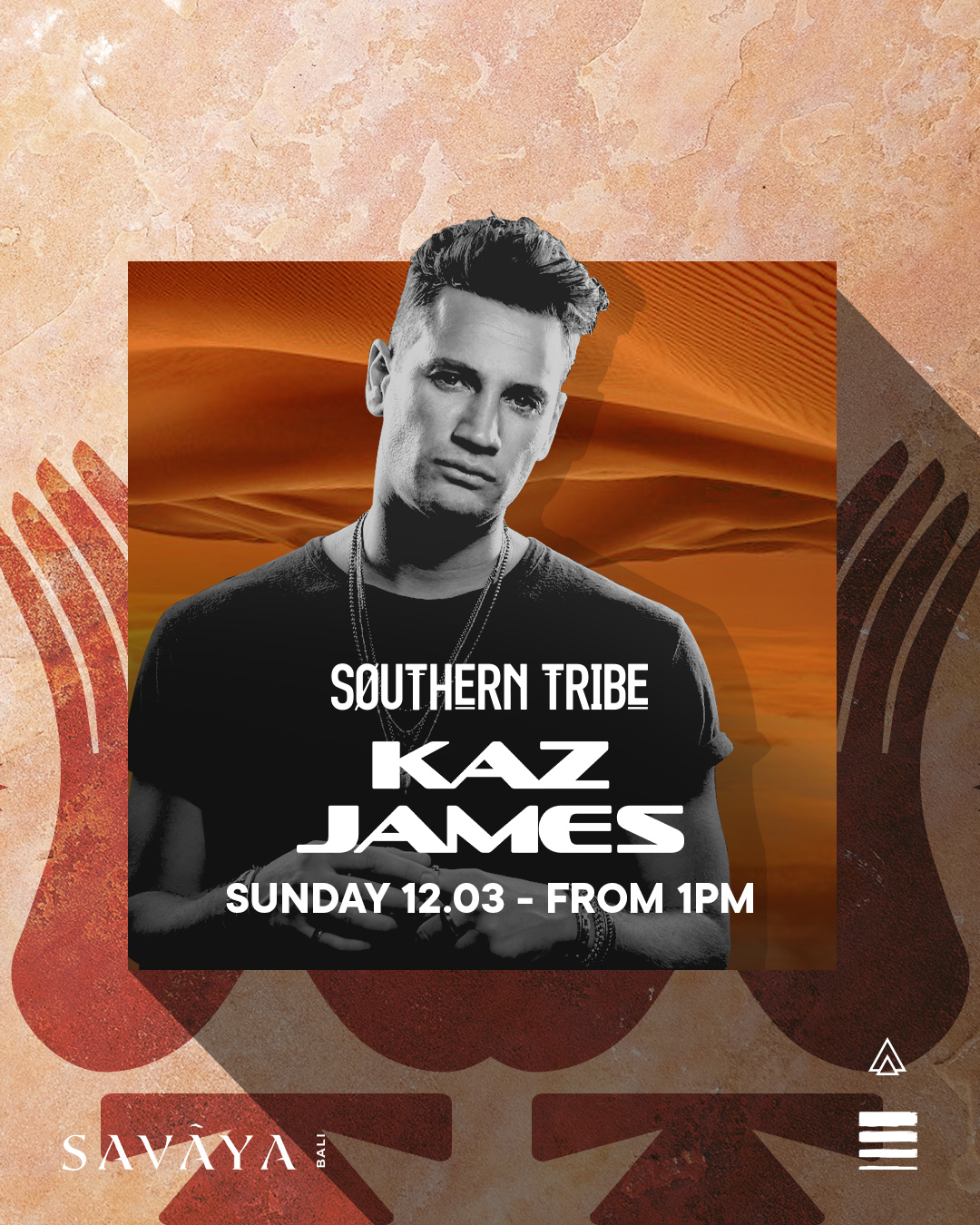 SAVAYA PRESENTS KAZ JAMES – SUNDAY MARCH 12TH
Sunday, 12th March 2023
1:00pm
SAVAYA PRESENTS KAZ JAMES, SUNDAY MARCH 12TH.
Kaz James drops by Savaya this March, the Australian singer-song-writer and DJ is a true Jack-of-all-trades, even opening his own coffee chain in London (you might know it… it's called GRIND).
However, for this Sunday at Savaya he won't be serving up your perfectly iced oat latte, he'll be delving into a delicious selection of dance-house tracks.
Early bird tickets are IDR 300,000 at the time of writing.