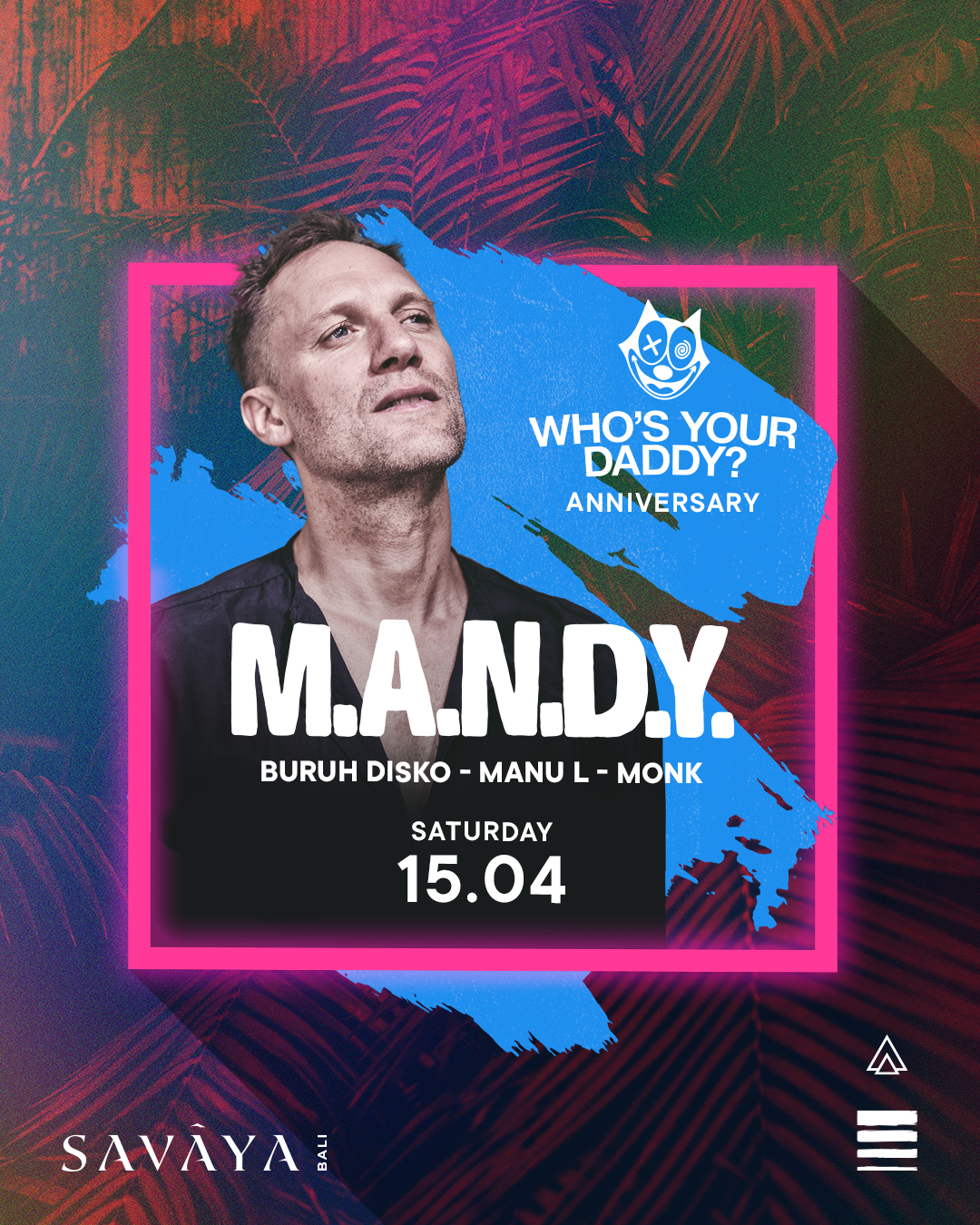 WHO'S YOUR DADDY? TAKEOVER AT SAVAYA PRESENTS M.A.N.D.Y. – SATURDAY APRIL 15TH
Saturday, 15th April 2023
11:00pm
WHO'S YOUR DADDY? TAKEOVER AT SAVAYA PRESENTS M.A.N.D.Y., SATURDAY APRIL 15TH.
The Berlin-based DJ and label founder has created his strong footing within the music industry through his heavy backlog of experience, dating back to the 90s.
Between his massive residencies, tours of North & South America, and the founding of the Get Physical record label – alongside the iconic Booka Shade – M.A.N.D.Y established himself as a huge name to keep an eye on long ago, and has since only honed his deep tech sound.
Early bird tickets are available at the time of writing for IDR 300,000.