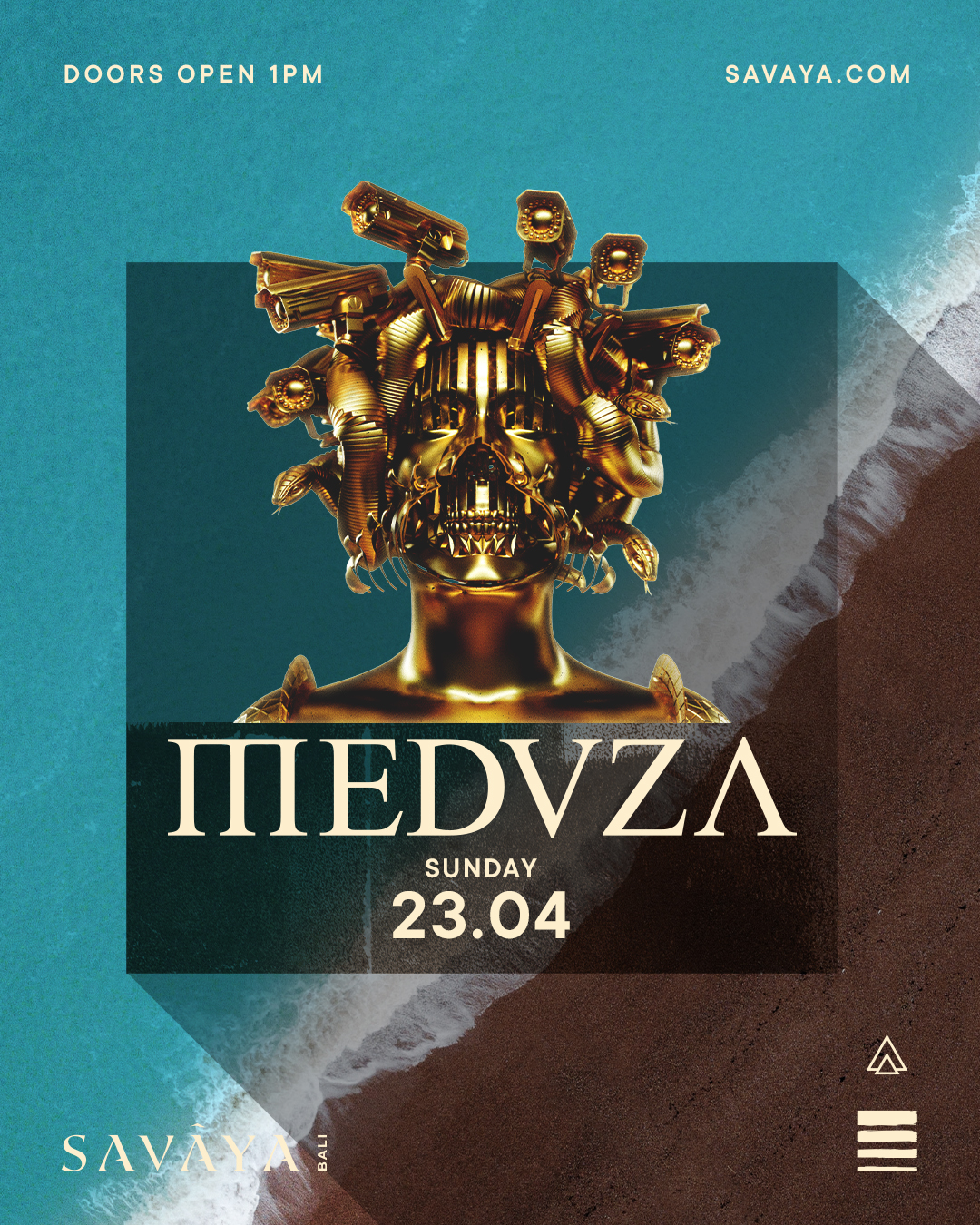 SAVAYA PRESENTS MEDUZA – SUNDAY APRIL 23RD
Sunday, 23rd April 2023
1:00pm
SAVAYA PRESENTS MEDUZA, SUNDAY APRIL 23RD.
Savaya are starting summer early this April with music from grammy nominated trio, MEDUZA.
The Italian group, made up of Luca de Gregorio, Mattia Vitale and Simone Giani are most known for their signature broad electronic sound, which saw them have huge success with their breakthrough 'Piece of Your Heart'.
We'll definitely have to 'Lose Control' at this Savaya Sunday…
Early bird tickets are available at the time of writing for IDR 400,000.