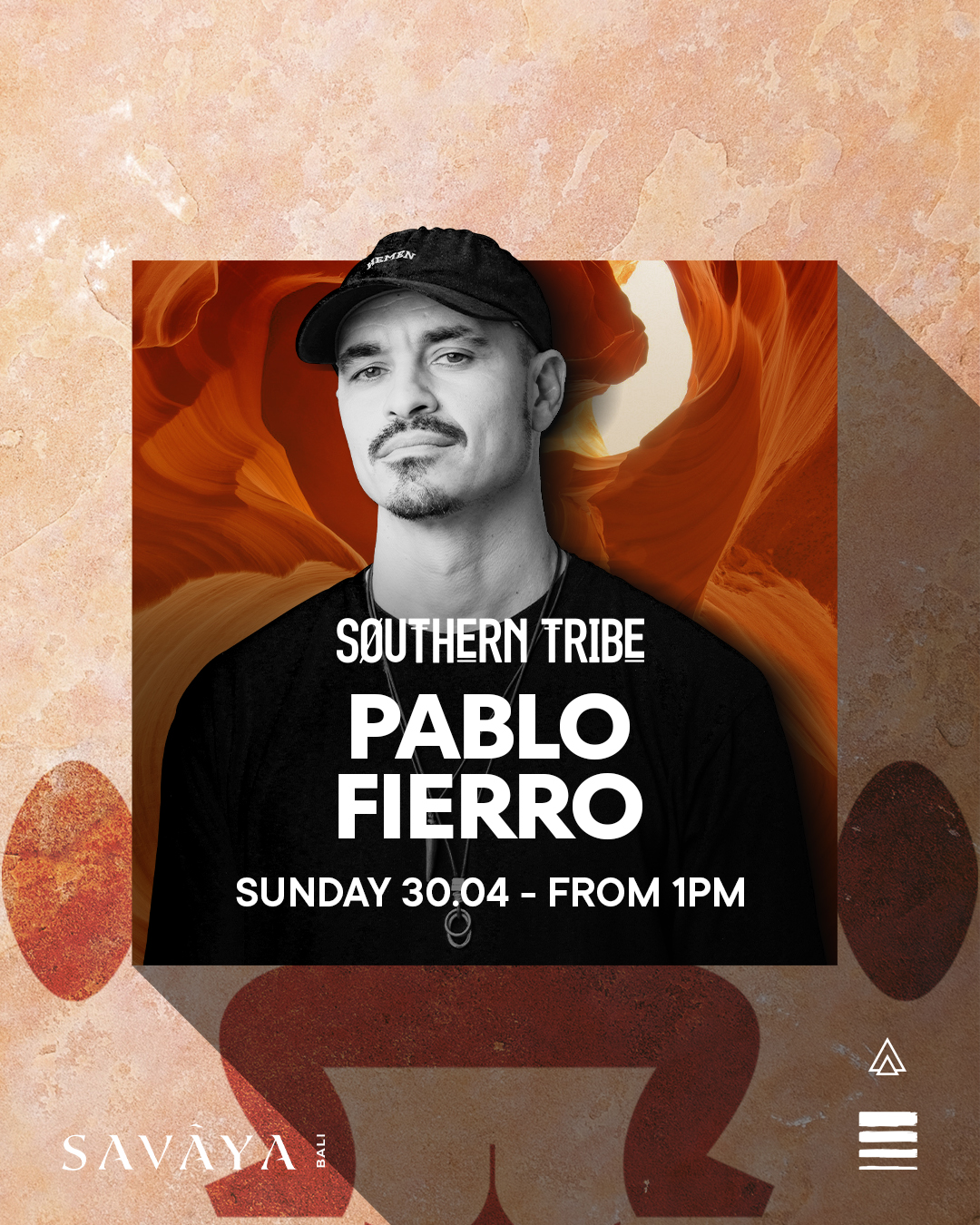 SAVAYA PRESENTS PABLO FIERRO – SUNDAY APRIL 30TH
Sunday, 30th April 2023
1:00pm
SAVAYA PRESENTS PABLO FIERRO, SUNDAY APRIL 30TH.
DJ and producer Pablo Fierro combines his distinct take on electronic music with his tropical rooting in the Canary Islands, to create beats that are perfectly paradisiacal.
With a background in composing, Fierro pulls from a unique corner of music when it comes to the creation of his own sound; and with a regular show roster that includes the likes of Watergate (Berlin), Djoon (Paris), Cielo (New York) and Heart (Ibiza), you know you're in for a treat with Pablo.
Early bird tickets are currently IDR 400,000.