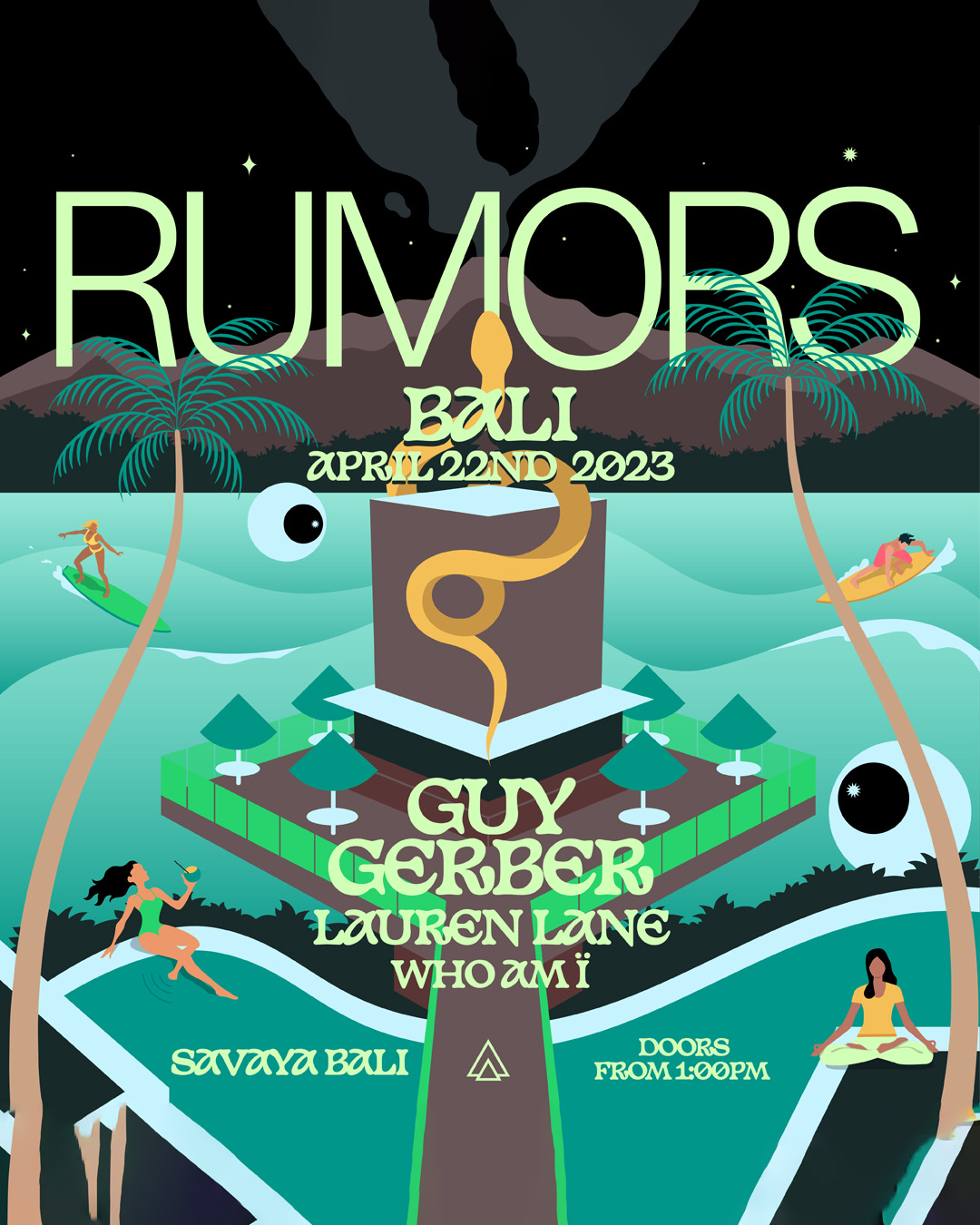 SAVAYA PRESENTS RUMORS FT GUY GERBER – SATURDAY APRIL 22ND
Saturday, 22nd April 2023
11:00pm
SAVAYA PRESENTS RUMORS FT GUY GERBER, SATURDAY APRIL 22ND
Guy Gerber's RUMORS is taking on Savaya, to bring some of the Balearic Ibiza bliss to Bali. With a knack for curating the ultimate unique party experience, and headed by the legendary DJ himself, this is one that shouldn't be missed.
Consistently rated one of the best touring DJs on the planet, Israeli Gerber has built his name as an unmissable artist over his longstanding career, and we can't wait to see what he's cooked up for Savaya.
There'll be support on the day from: LAUREN LANE and WHO AM Ï.
Early bird tickets are available at the time of writing for IDR 400,000.