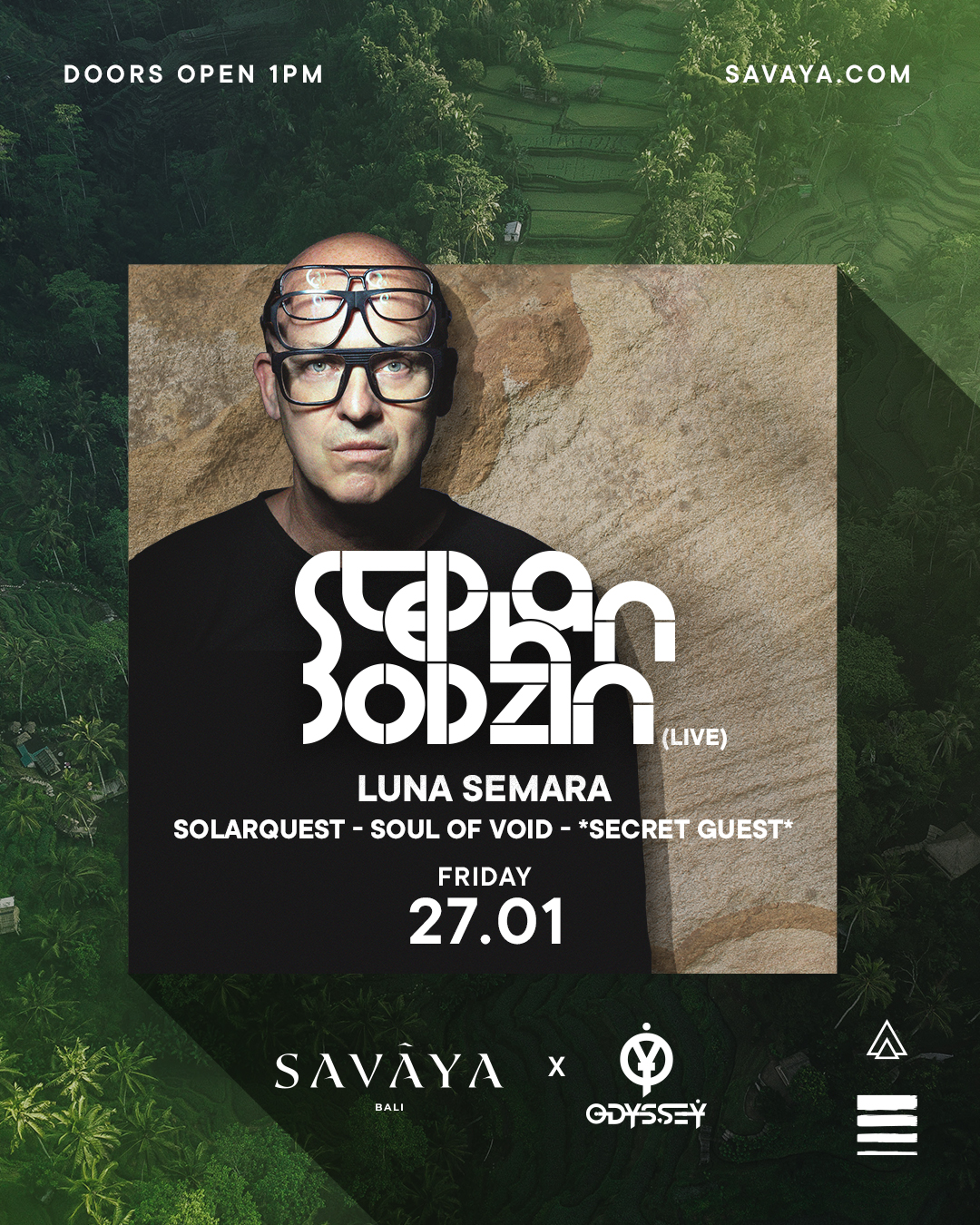 SAVAYA PRESENTS STEPHAN BODZIN – FRIDAY FEBRUARY 3RD
Friday, 3rd February 2023
1:00pm
SAVAYA PRESENTS STEPHAN BODZIN, FRIDAY FEBRUARY 3RD.
A massive figure within the techno scene globally, Stephan Bodzin isn't just an incredible DJ, but has a full blown composer career he's bolstered his extensive musical knowledge on.
With Bodzin bringing a very special live set to Savaya, expect a complete audio experience and on the night, providing the perfect clifftop soundtrack. This'll be one for the music enthusiasts and memory books.
There'll also be music from: LUNA SEMARA, SOLARQUEST, SOUL OF VOID and a SPECIAL GUEST on the night.
General admission tickets are available at the time of writing for IDR 500,000.