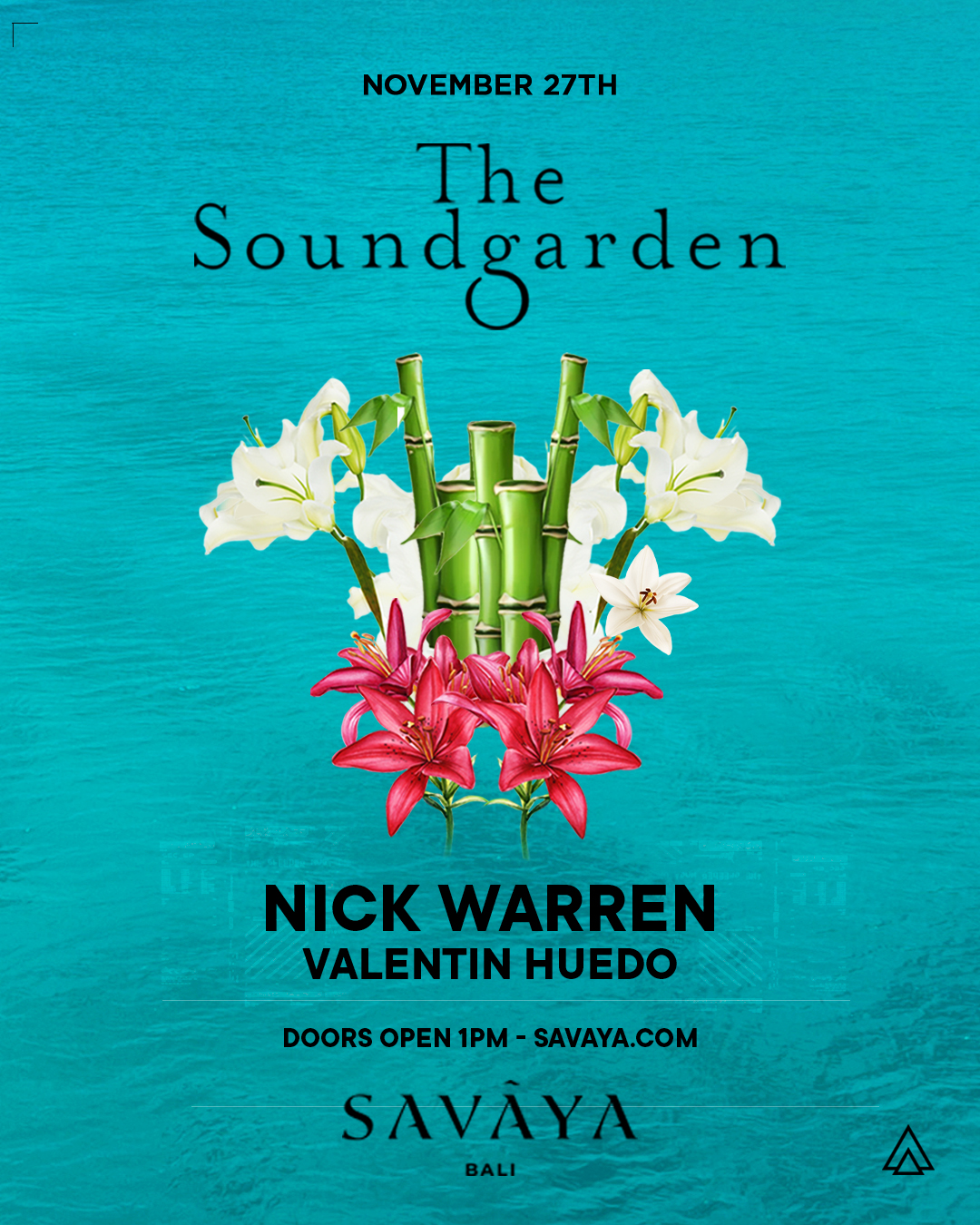 SAVAYA PRESENTS THE SOUNDGARDEN WITH NICK WARREN – SUNDAY NOVEMBER 27TH
Sunday, 27th November 2022
1:00pm
SAVAYA PRESENTS THE SOUNDGARDEN WITH NICK WARREN, SUNDAY NOVEMBER 27TH.
The British DJ and record producer Nick Warren is taking over Savaya under his own label Soundgarden.
The house and breakbeat DJ began his career in Bristol, one of the biggest music capitals in the U.K., thirty years later and the artist has cultivated his own very recognisable sound, rooted in his love for reggae and indie music.
Warren's proved time and time again that his experience makes him unmatched in his ability to read and rile up a crowd, and he's sure to bring that to Savaya.
Anyone who appreciates good music, mixed well, appreciates Nick Warren!!
He'll be supported on the night by Valentin Huedo.
Tickets are currently IDR 250,000.