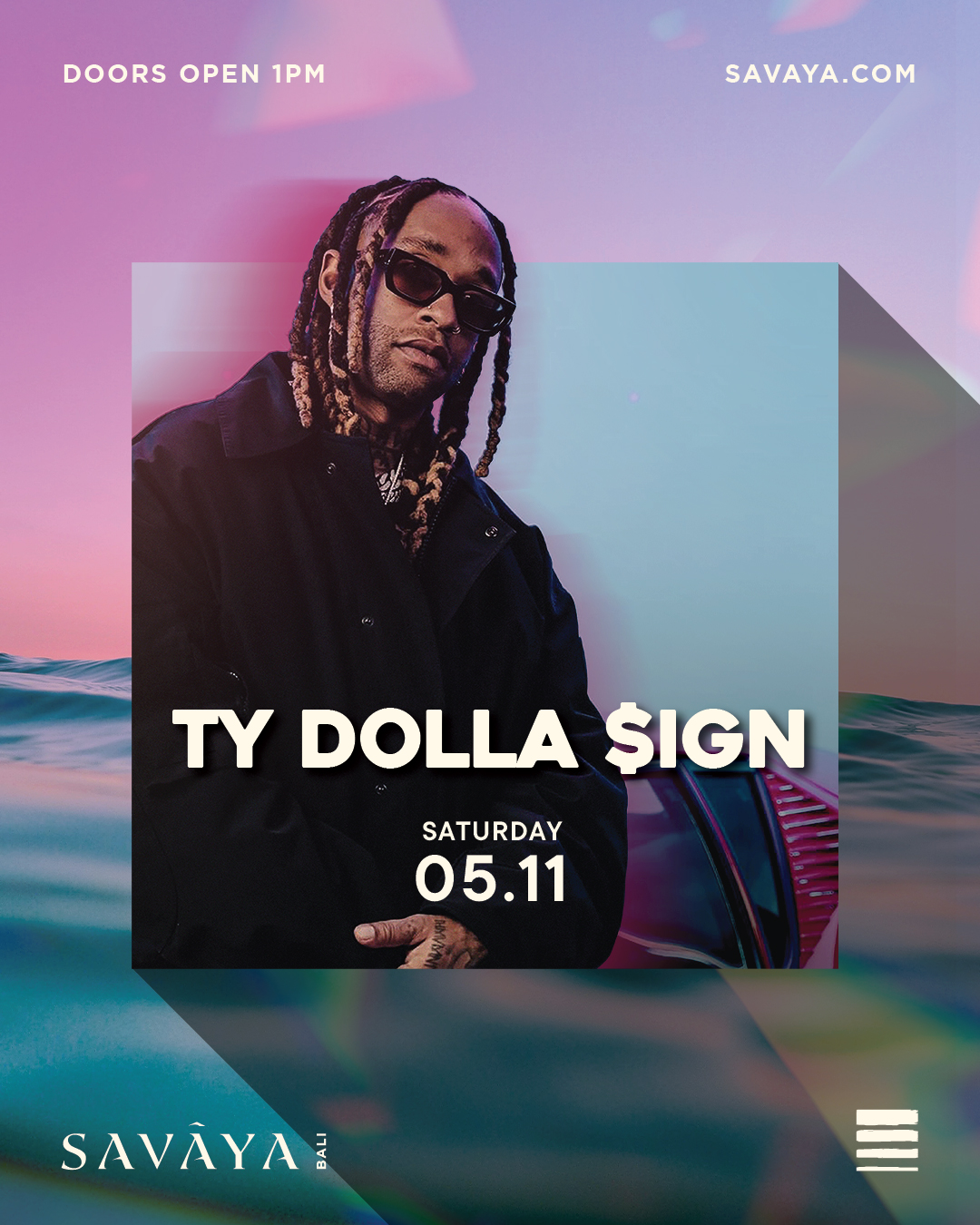 SAVAYA PRESENTS TY DOLLA SIGN – SATURDAY NOVEMBER 5TH
Saturday, 5th November 2022
1:00pm
SAVAYA PRESENTS TY DOLLA SIGN ON SATURDAY NOVEMBER 5TH.
Savaya have lined up L.A rapper Ty Dolla Sign for a massive show in November.
Honestly, unless you live under a rock you'll know who this cat is…
This guy has continuously put out music we've all got down to for sure, he's collabed with some of the biggest names from the scene such as Jhené Aiko, Chris Brown, Wiz Khalifa, Nicki Minaj and Megan Thee Stallion…
Early bird tickets are already on sale at IDR 300,000 and there's NO doubt this'll sell out, we'd get tickets ASAP if we were you. But we ain't so we will ask for glist! #sorrynotsorry
See ya'll there!!