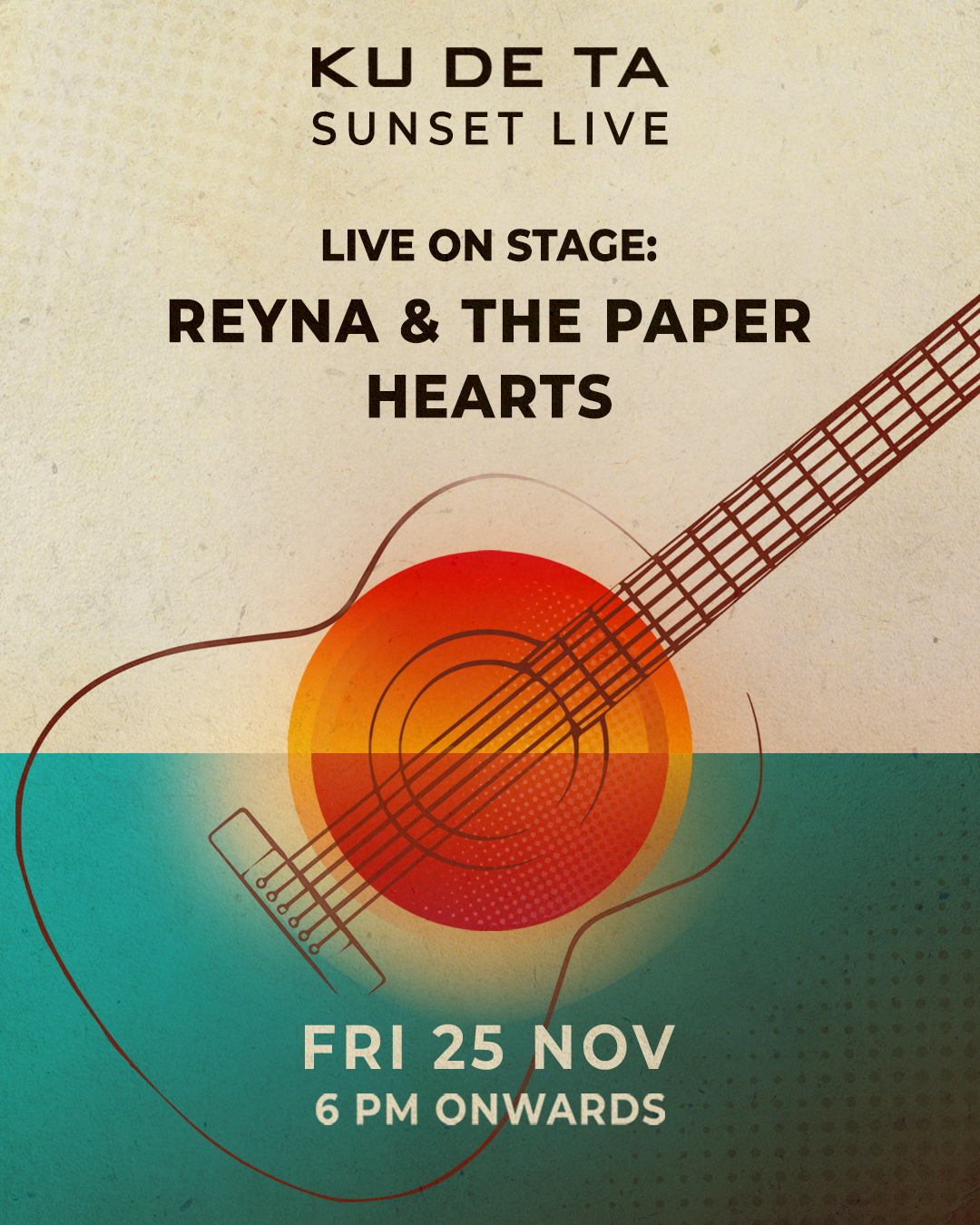 SUNSET LIVE AT KU DE TA WITH REYNA & THE PAPER HEARTS – FRIDAY 25TH NOVEMBER
Friday, 25th November 2022
6:00pm
SUNSET LIVE AT KU DE TA WITH REYNA & THE PAPER HEARTS – FRIDAY 25TH NOVEMBER
On the second and fourth weekend of the month, you can enjoy acoustic sessions and live music from some of Bali's best at Ku De Ta.
This Friday, expect the sweet sounds of Reyna & The Paper Hearts as you watch the sun set over the Indian Ocean.
Grab your drink of choice and relax… it's finally the weekend!!
You can book your tickets via WhatsApp here.