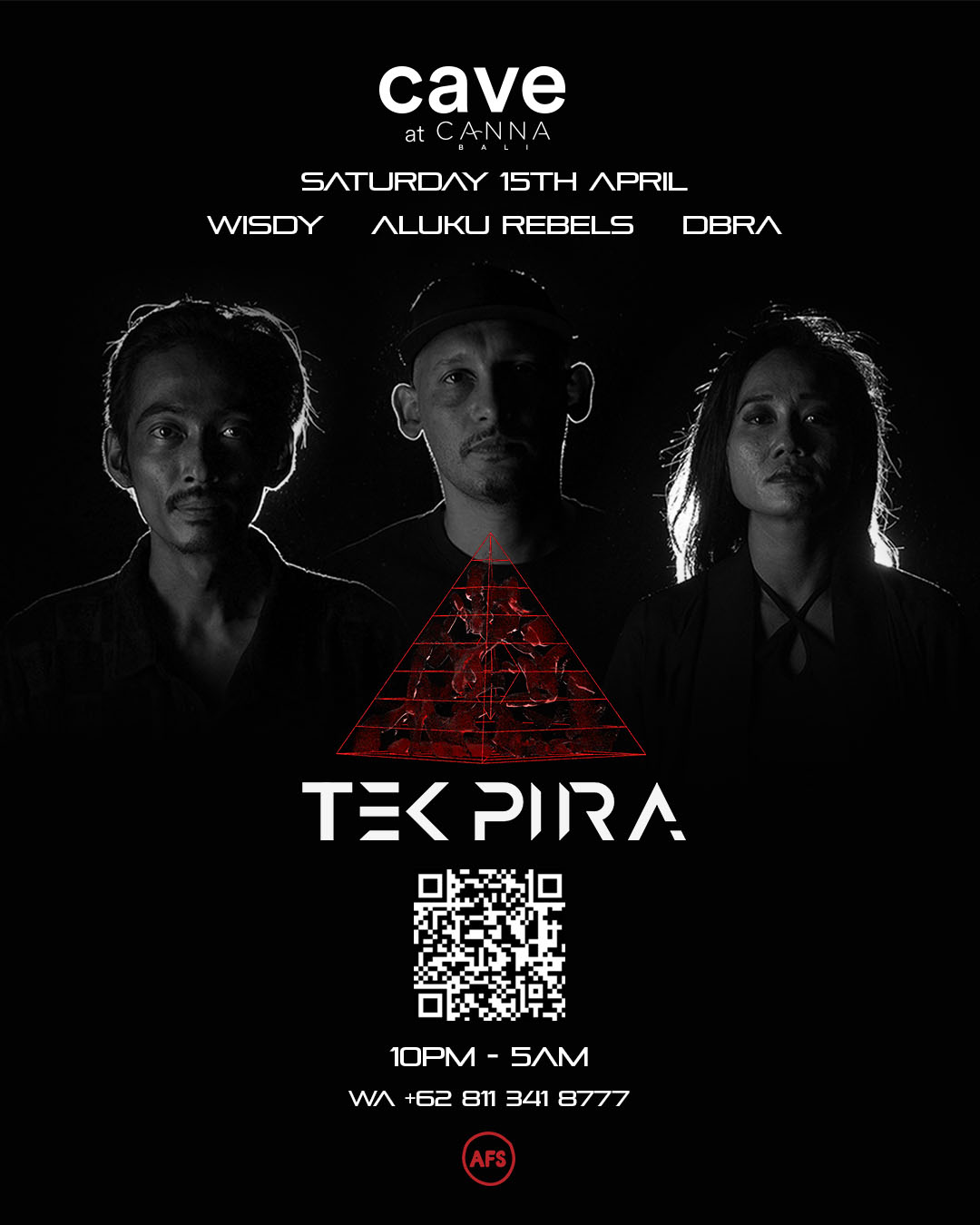 THE CAVE AT CANNA PRESENT TEK PIRA – SATURDAY APRIL 15TH
Saturday, 15th April 2023
10:00pm
THE CAVE AT CANNA PRESENT TEK PIRA – SATURDAY APRIL 15TH
Tek Pira is the new night running at the Cave in Canna, and it takes the form of a night dedicated to all things techno, encompassing an experience that embodies sound and light to its core.
For those of you who like to make your way home as the birds begin chirping this will be the evening to make your way to, with the venue opening at 10pm and playing music till sun rises.
There'll be music from Bali residents Wisdy, Aluku Rebels and DBRA.
Early bird tickets are available at the time of writing for IDR 100,000,