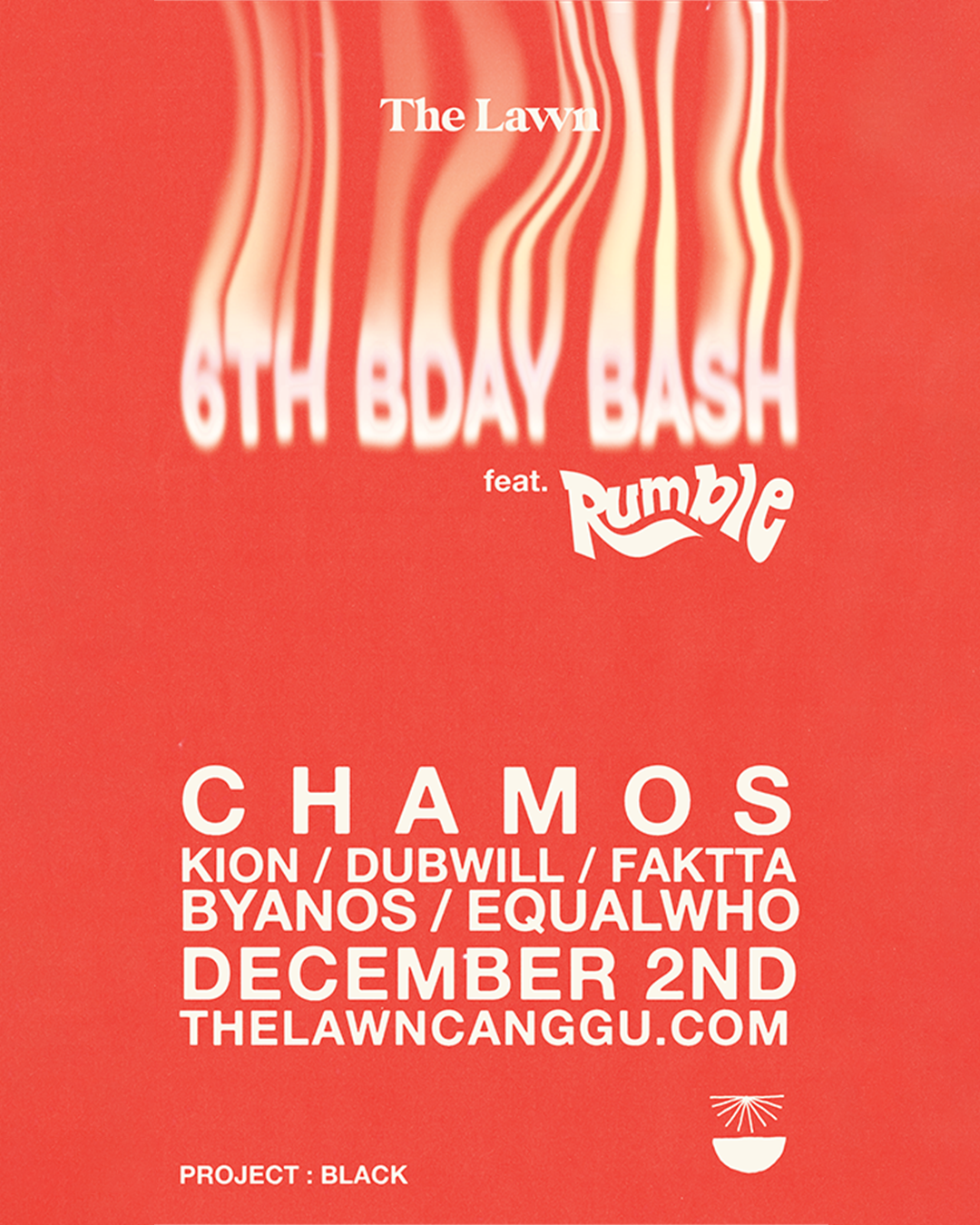 THE LAWN'S SIXTH BIRTHDAY – DECEMBER 2ND
Friday, 2nd December 2022
6:00pm
THE LAWN'S SIXTH BIRTHDAY, DECEMBER 2ND.
It's your house, your party, every Friday at The Lawn and this Friday we're celebrating the venue's sixth birthday!
If you want to get your groove on  from sunset 'till late, you need to head down Batu Bolong for this one…
Expect undeniably slick tunes with a slew of DJs providing the ultimate weekend starter featuring Rumble. There'll be music from: CHAMOS, KION, DUBWILL, FAKTTA, BYANOS and EQUALWHO over the night.
The event will be guest list only, but we've got a special link for the first 100 SBL readers to get you on the list for the night.
We'll see you Friday!