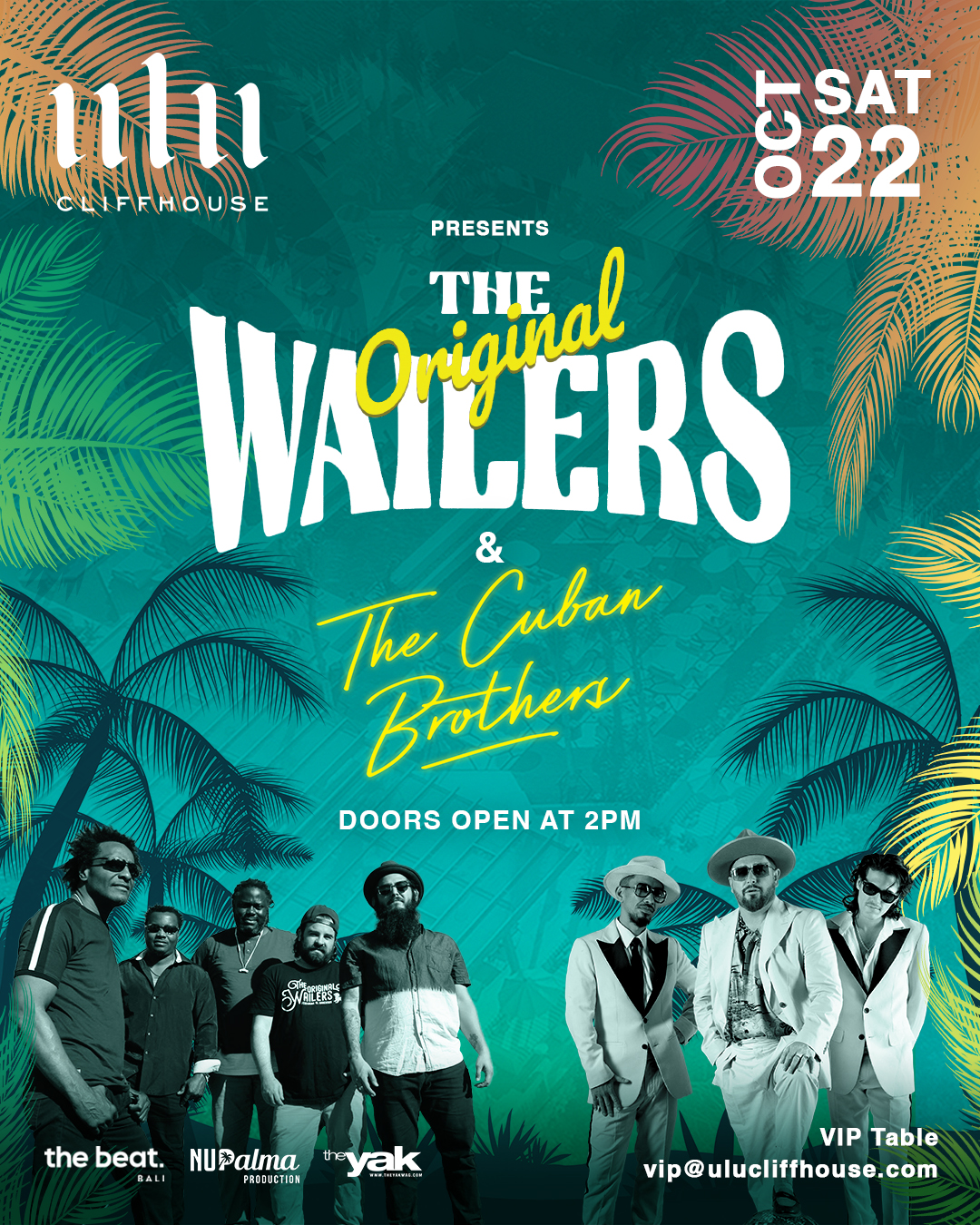 THE ORIGINAL WAILERS AND CUBAN BROTHERS AT ULU CLIFFHOUSE – OCTOBER 22
Saturday, 22nd October 2022
2:00pm
THE ORIGINAL WAILERS AND CUBAN BROTHERS AT ULU CLIFFHOUSE – OCTOBER 22nd
This is a huge booking for the guys at Ulu Cliffhouse and SO in tune with the island. Reggae has ALWAYS been a staple sound on the beaches here and especially anything by the main man Bob Marley so to have the original Wailers here is unmissable!!!
As if that wasn't enough already to get you down to the cliffside they have also booked the INCREDIBLY amazing and always hilarious CUBAN BROTHERS who have been headliners in Bali several times over the years in their own right!
EARLYBIRDS ARE 350K AND THEY GO UP TO 500K IDR still great value in our opinion but every penny saved is another beer in the bank!!