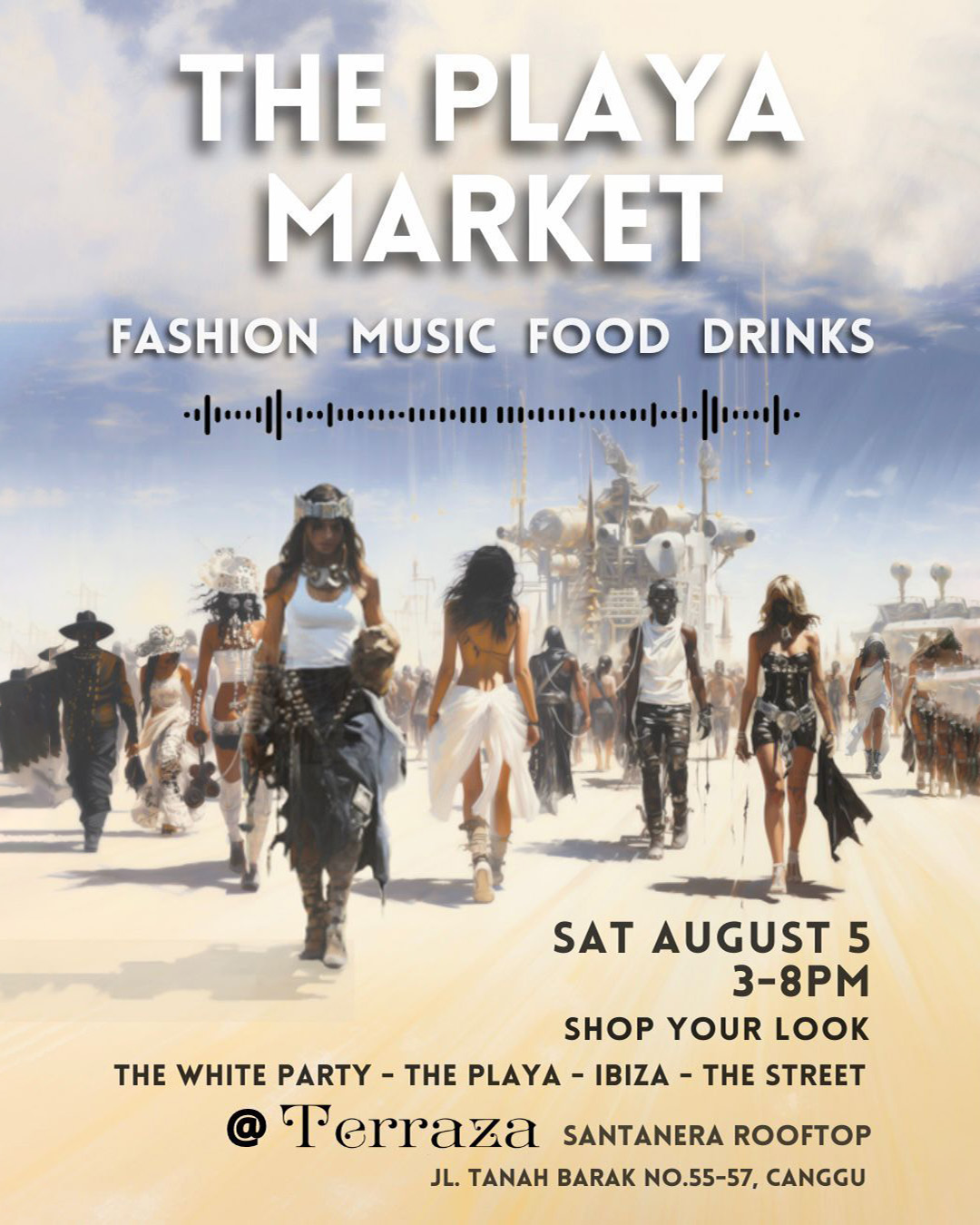 THE PLAYA MARKET – SATURDAY AUGUST 5TH
Saturday, 5th August 2023
3:00pm
THE PLAYA MARKET, SATURDAY AUGUST 5TH
As we gear up for major music events of the season, now is the time to find that perfect outfit to impress!
Head down to Santanera's Terraza rooftop for The Playa Market – racks and racks of must-have festival fits, by brands such as Yoshi Zen, The Arahant, Object & Dawn, K.J. Dan and Gado Gado Wear.
Spinning tunes will be DJ INDIESYNTHI
Grab your besties and get your shop on!
Check the brands out here