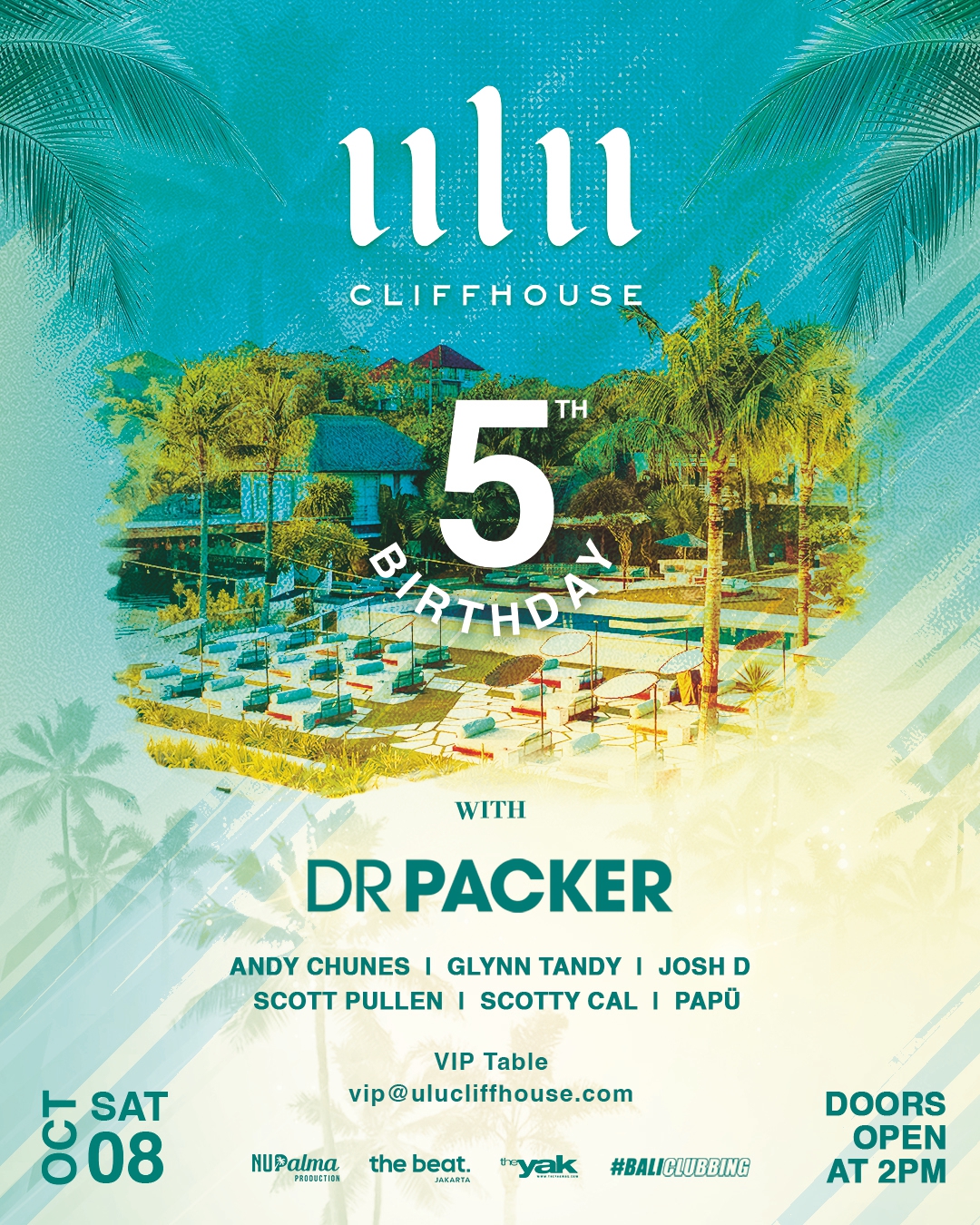 ULU CLIFFHOUSE CELEBRATES ITS 5TH BIRTHDAY
Saturday, 8th October 2022
2:00pm
ULU CLIFFHOUSE IS CELEBRATING ITS 5TH BIRTHDAY – SATURDAY 8TH OCTOBER
With funky beats from Dr. Packer, as well as some of Bali's best resident DJs, Ulu Cliffhouse is getting ready to throw a banging party this Saturday to celebrate 5 glorious years of debaucherous fun at the venue.
(Secret Bali tip, the owner of Ulu Cliffhouse has mentioned that Dr. Packer is his favourite DJ, and he's heard sets from some of the best in the business).
Doors will open at 2pm and the party is sure to go into the the early hours of the morning, as we raise a toast together to mark the occasion.
Astoundingly, this event will be free entry, so there's no excuses!!
ULU CLIFFHOUSE CELEBRATES ITS 5TH BIRTHDAY