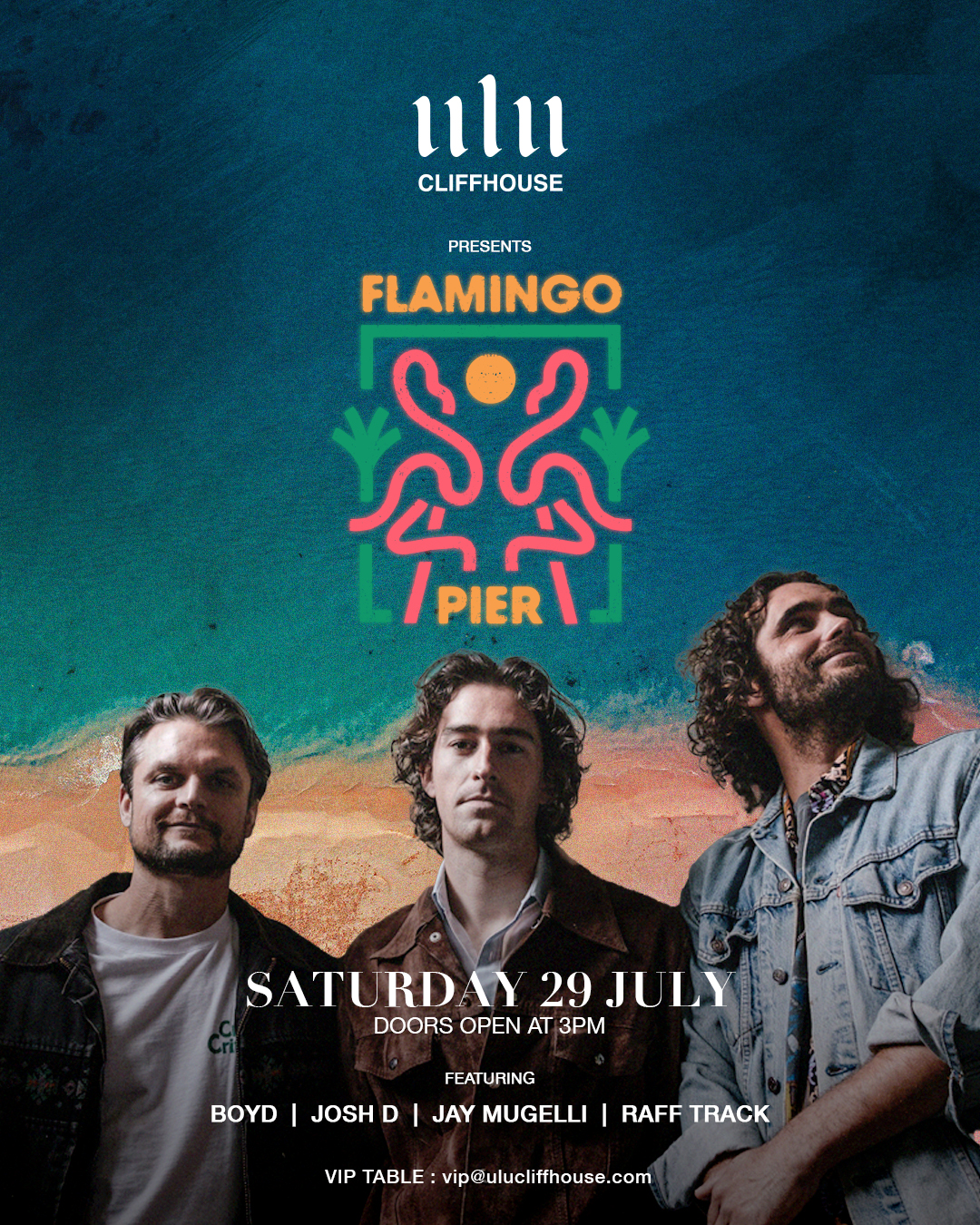 ULU CLIFFHOUSE PRESENT FLAMINGO PIER – SATURDAY JULY 29TH
Saturday, 29th July 2023
3:00pm
ULU CLIFFHOUSE PRESENT FLAMINGO PIER – SATURDAY JULY 29TH
Flamingo Pier, the music collective behind some of the finest dance parties in East London and New Zealand is coming to Ulu Cliffhouse this Saturday!
Let resident DJs Luke Walker, Dominic Jones and Brad Craig Slick bring you their rolling disco synths and punchy drum machines are woven in with Afro-centric percussion and dreamy vocal chants, for an exotic disco-boogie journey from start to finish.
Get your tickets here ASAP!