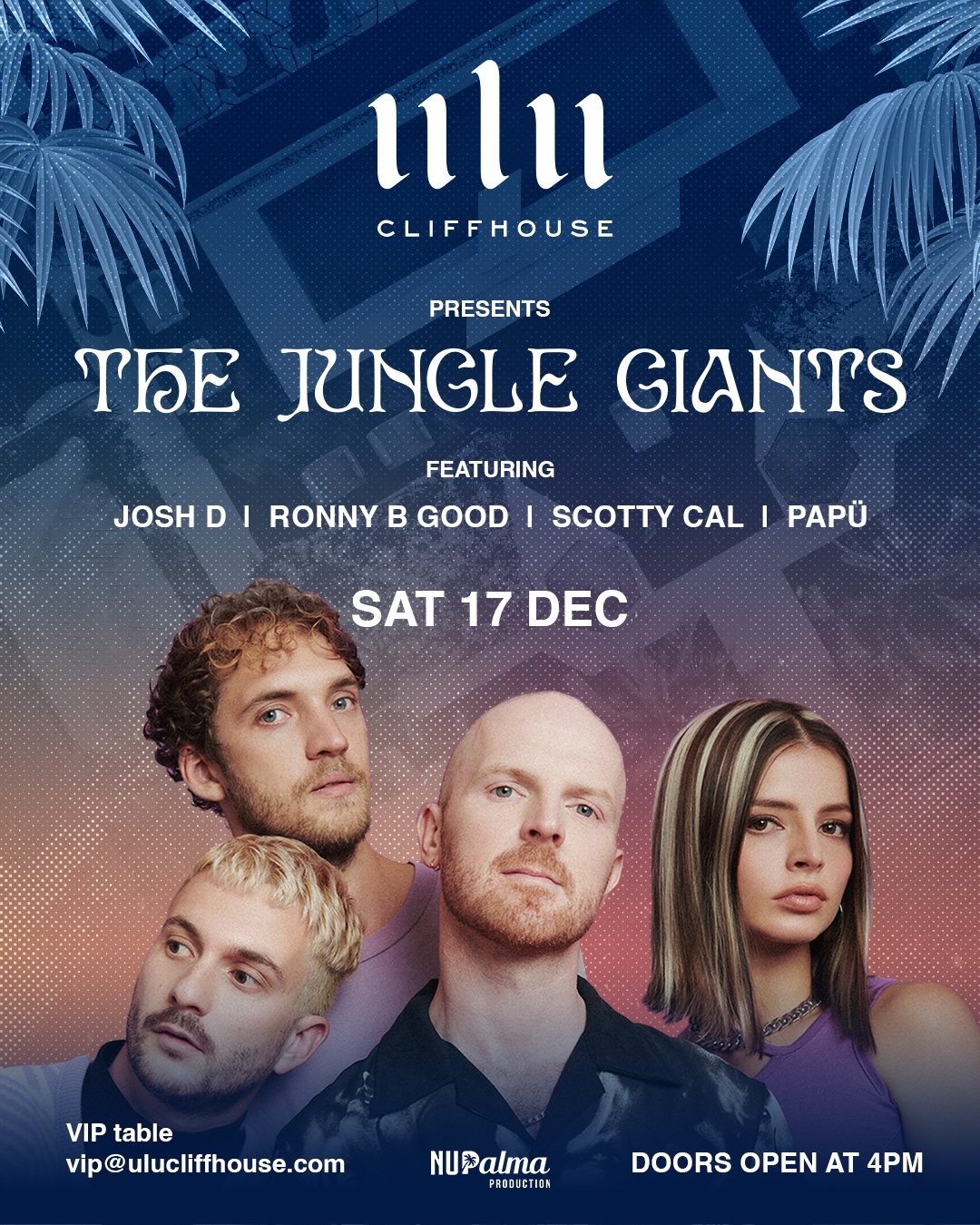 ULU CLIFFHOUSE PRESENT THE JUNGLE GIANTS – SATURDAY DECEMBER 17TH
Saturday, 17th December 2022
4:00pm
ULU CLIFFHOUSE PRESENT THE JUNGLE GIANTS, SATURDAY DECEMBER 17TH.
Hailing all the way from the East Coast down under are The Jungle Giants. The indie rock band are bringing their quintessentially Aussie sound to Ulu Cliffhouse for what's set to be a hand-bang inducing, and overall banging gig.
Amassing awards left, right and centre as well as over half a billion streams online, the band have built a massive cult following that's sure to turn out to this event, so we'd grab tickets ASAP!!
There'll also be music from a couple of Bali's best resident DJs: Scotty Cal and Papü on the night.
When tickets go live you can GRAB THEM HERE.