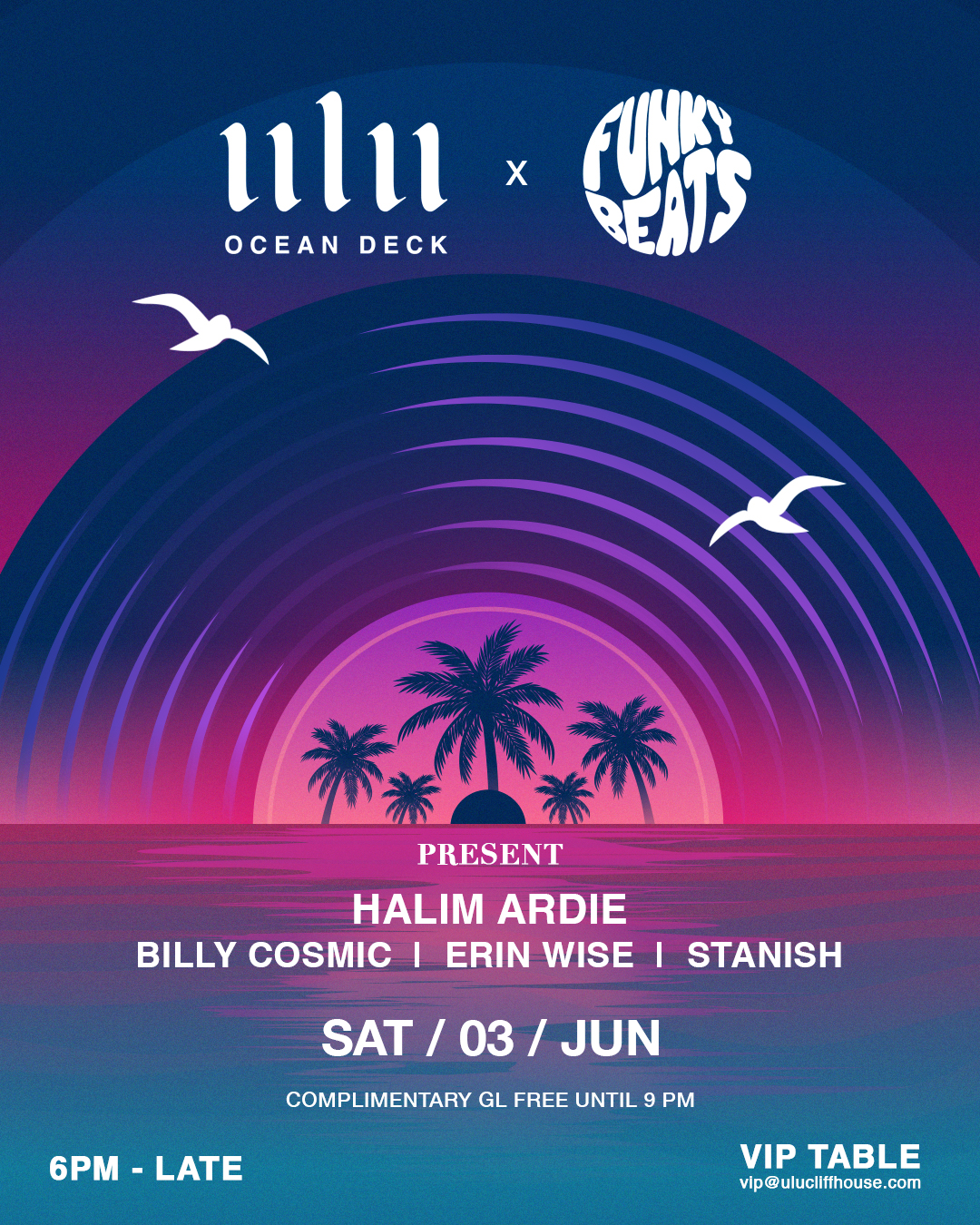 ULU CLIFFHOUSE PRESENTS FUNKY BEATS – SATURDAY JUNE 3RD
Saturday, 3rd June 2023
6:00pm
ULU CLIFFHOUSE PRESENTS FUNKY BEATS, SATURDAY JUNE 3RD.
Get ready for a groovy Friday, with a Funky Beats takeover at Ulu Cliffhouse. They're bringing their colourful party to the cliffside playground on the venues intimate Ocean Deck.
There'll be music from: HALIM ARDIE, BILLY COSMIC, ERIN WISE and STANISH.
Guest list will get you in for free until 9pm.