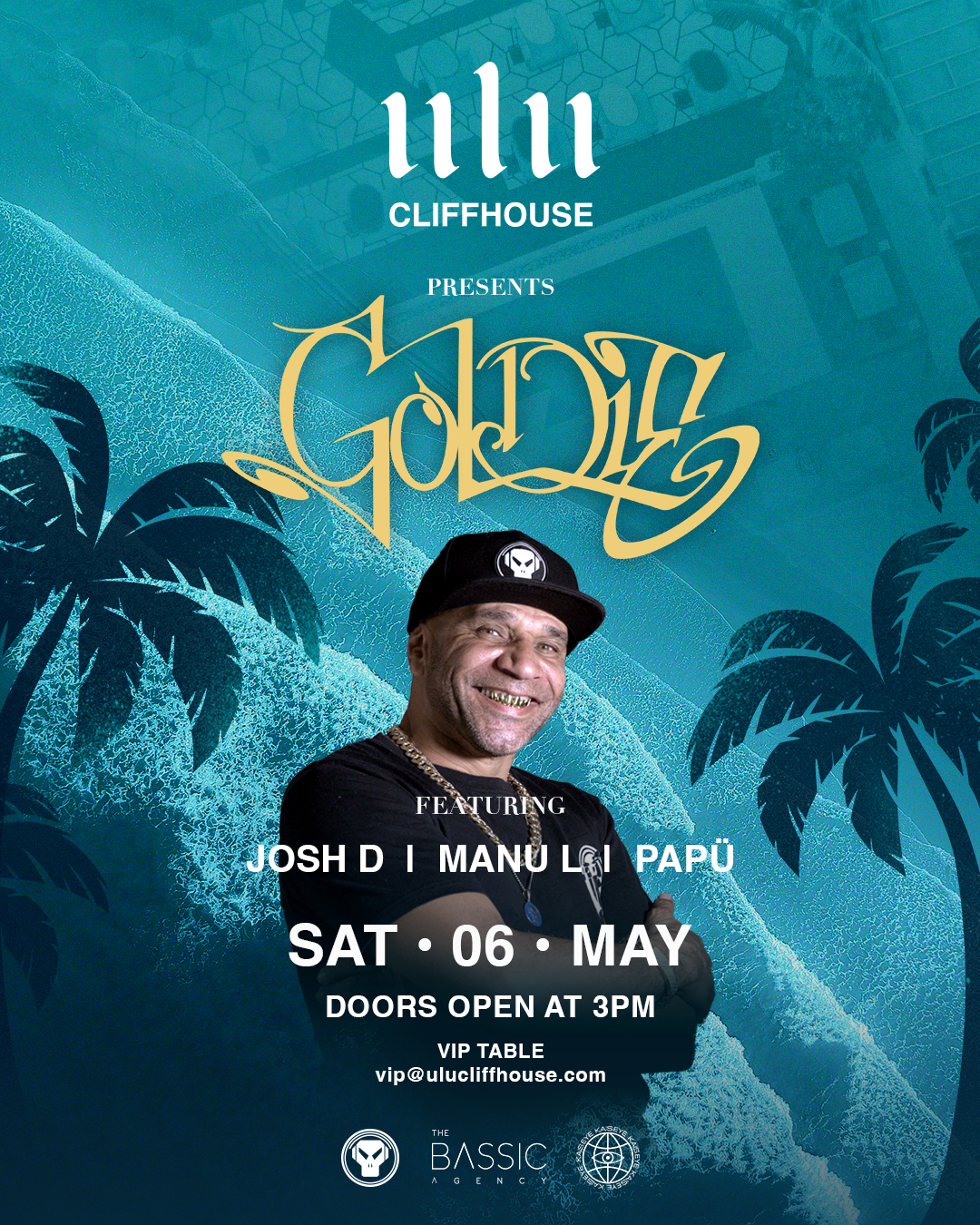 ULU CLIFFHOUSE PRESENTS GOLDIE – SATURDAY MAY 6TH
Saturday, 6th May 2023
3:00pm
ULU CLIFFHOUSE PRESENTS GOLDIE, SATURDAY MAY 6TH.
British music producer, DJ, actor, and all around legend Goldie is making his way to Ulu Cliffhouse.
A massive figure in the jungle and drum and bass scene, Goldie has got to be one of the most influential DJs in the genre, and one of the main pioneers of it.
We can't wait to see that signature shaved head and gold smile in Bali, if you don't know who this icon is you should probably clue up.
Tickets are available at the time of writing for IDR 150,000.