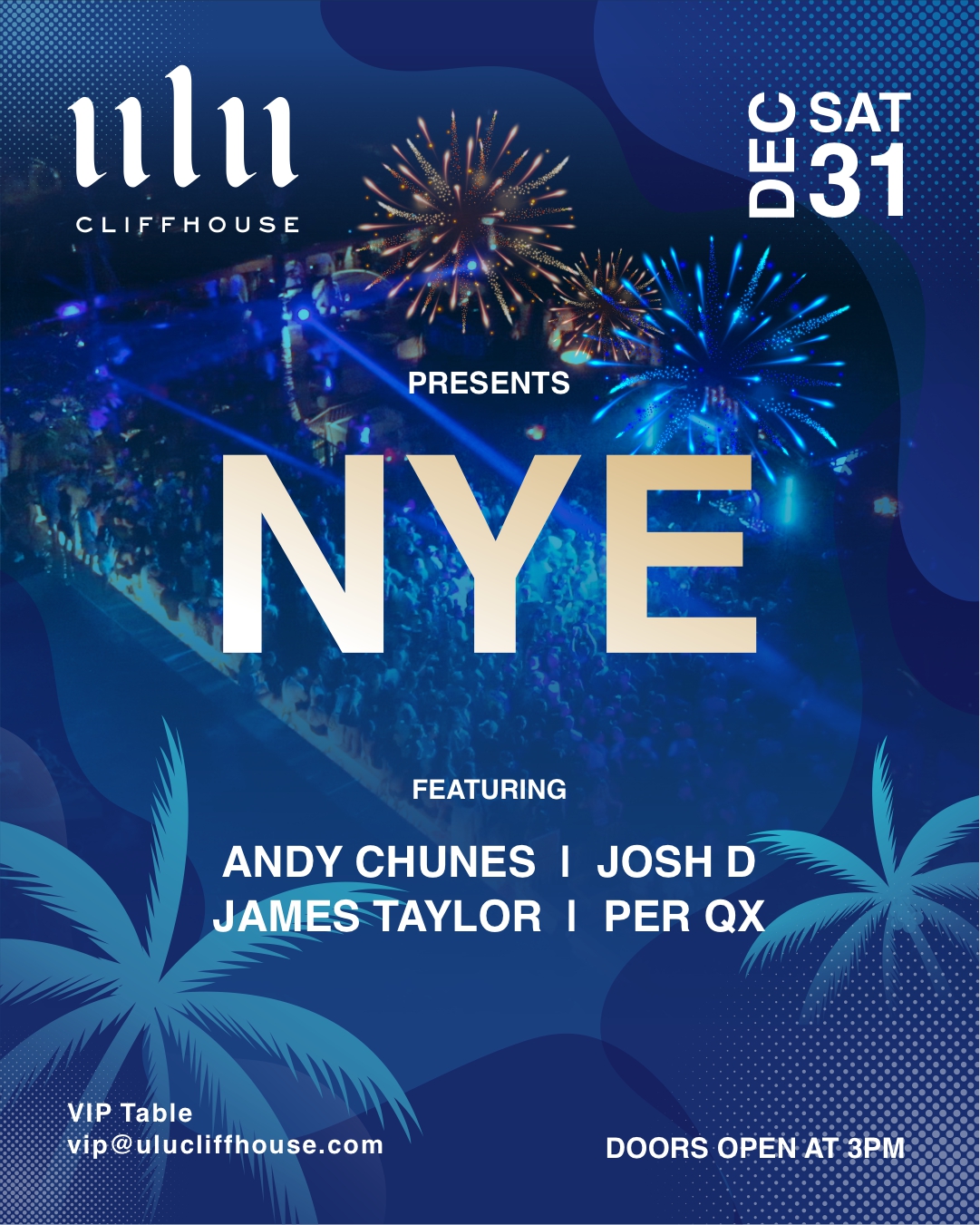 ULU CLIFFHOUSE PRESENTS NYE – SATURDAY DECEMBER 31ST
Saturday, 31st December 2022
3:00pm
ULU CLIFFHOUSE PRESENTS NYE, SATURDAY DECEMBER 31ST.
That's it… 2022 is coming to a wrap (and it's gone past a bit too speedily in our opinion?!) But don't worry, you can reign in the New Year with a one last 2022 bang at Ulu Cliffhouse this December 31st.
The Clifftop venue is an ultimate destination to give thanks to the year that's flown by, and get excited (and a bit drunk) thinking about the year ahead.
The venue do what they do best with some intelligent curation for NYE with the islands own PER QX making a long awaited return to Bali where he spends half the year when not in Europe. Alongside PER QX there'll be music from three other highly regarded DJs on the island – ANDY CHUNES, JOSH D and JAMES TAYLOR.
A LEGIT AF DJ's DJ Per is an incredible party starter, and music producer, but on NYE its only the former that matters really and you are in good hands. With support from other quality island based residents this is a contender for a top pick despite the lack of a major international headliner and as a result easier on the pocket too, as the event has FREE ENRTY.