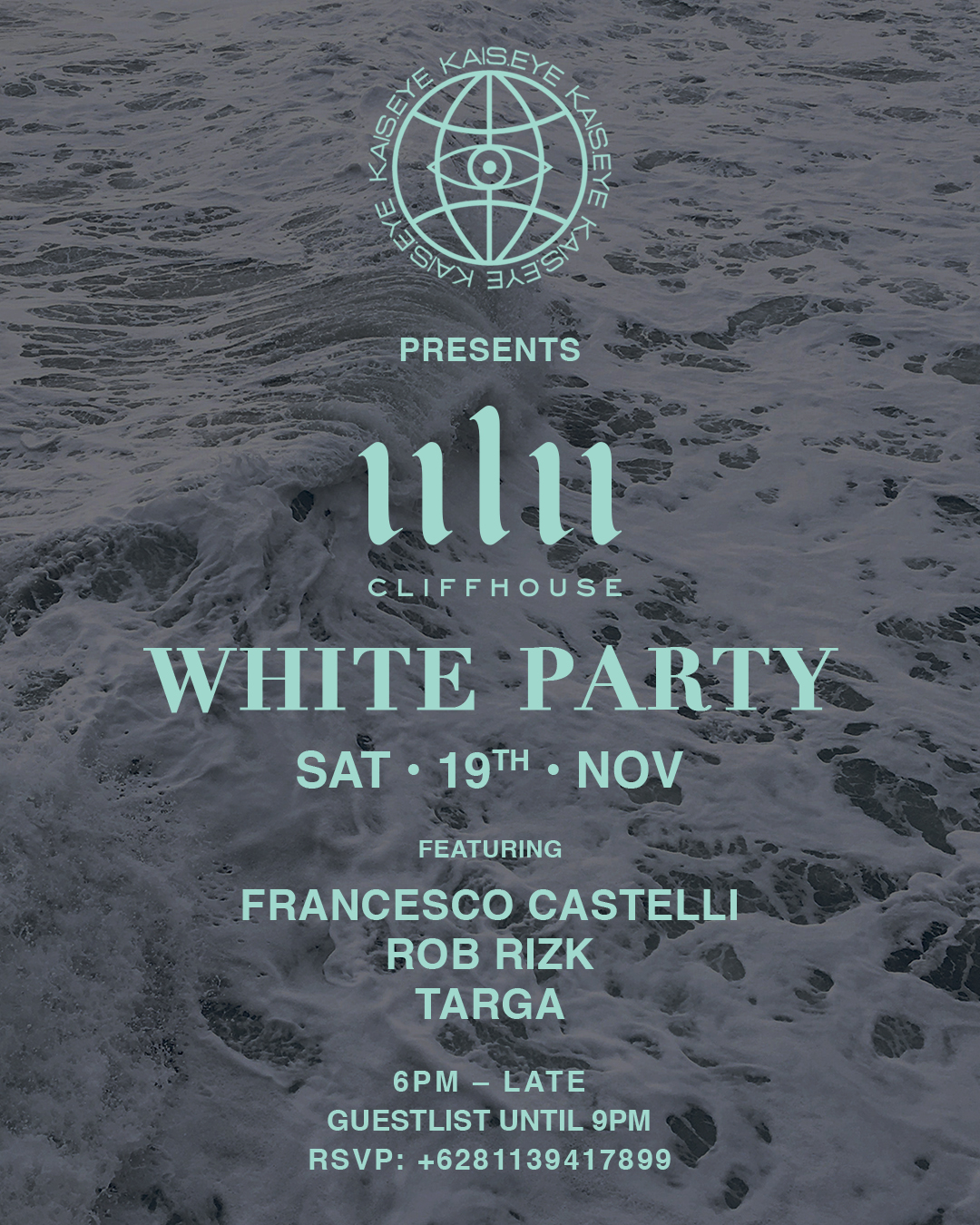 ULU CLIFFHOUSE X KAIS EYE PRESENT THEIR WHITE PARTY – SATURDAY NOVEMBER 19TH
Saturday, 19th November 2022
6:00pm
ULU CLIFFHOUSE X KAIS EYE PRESENT THEIR WHITE PARTY ON SATURDAY NOVEMBER 19TH.
Ulu Cliffhosue are collabing with party starters Kai's Eye for their resident White Party on Saturday November 19th.
What better way to show off those banging tans we've been working on in our 'lil tropical paradise, and pretend to be all angelic, than a white party?!
Tunes will be provided by some of Bali's finest residents: Francesco Castelli, Rob Risk and Targa.
You can sign up to the guest list for free entry before 9pm, check back in closer to the time for a link to sign up.