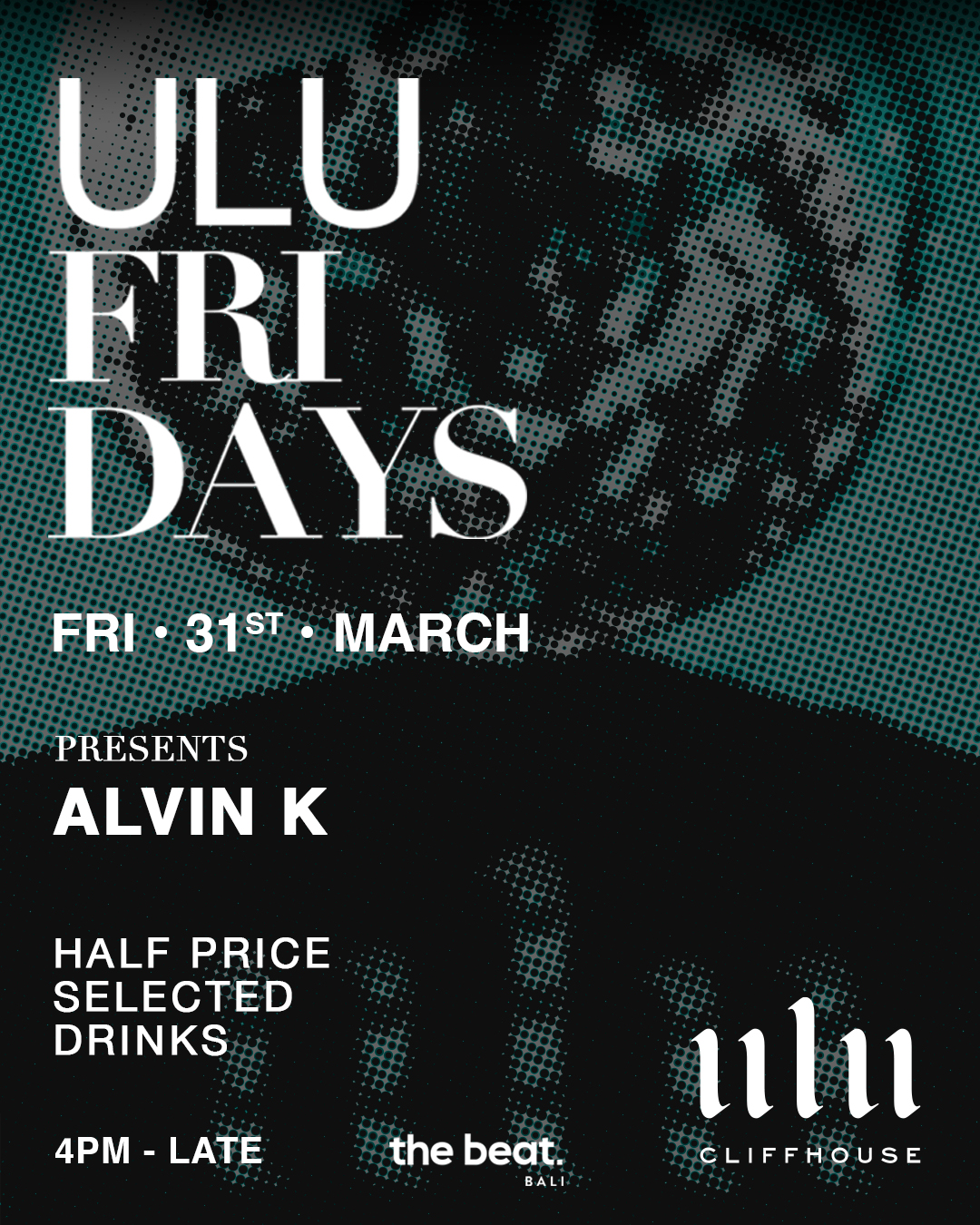 ULU FRIDAYS AT ULU CLIFFHOUSE – FRIDAY MARCH 31ST
Friday, 31st March 2023
4:00pm
ULU FRIDAYS AT ULU CLIFFHOUSE, FRIDAY MARCH 31ST.
Your Friday plans in the Bukit are sorted with Ulu Cliffhouse's Ulu Fridays, starting your weekend with a clifftop bang.
The Ocean Deck provides a more intimate and secluded clubbing experience, with the area located only a few metres off Uluwatu's crashing waves.
Music on the night will be provided by ALVIN K, so you know you're getting your Friday fix of good music.
There's even half priced selected drinks on the night, so you can count on at least a few members of the Secret Bali Life team getting their groove on at Cliffhouse…
Entry is free, we'll see you there!!