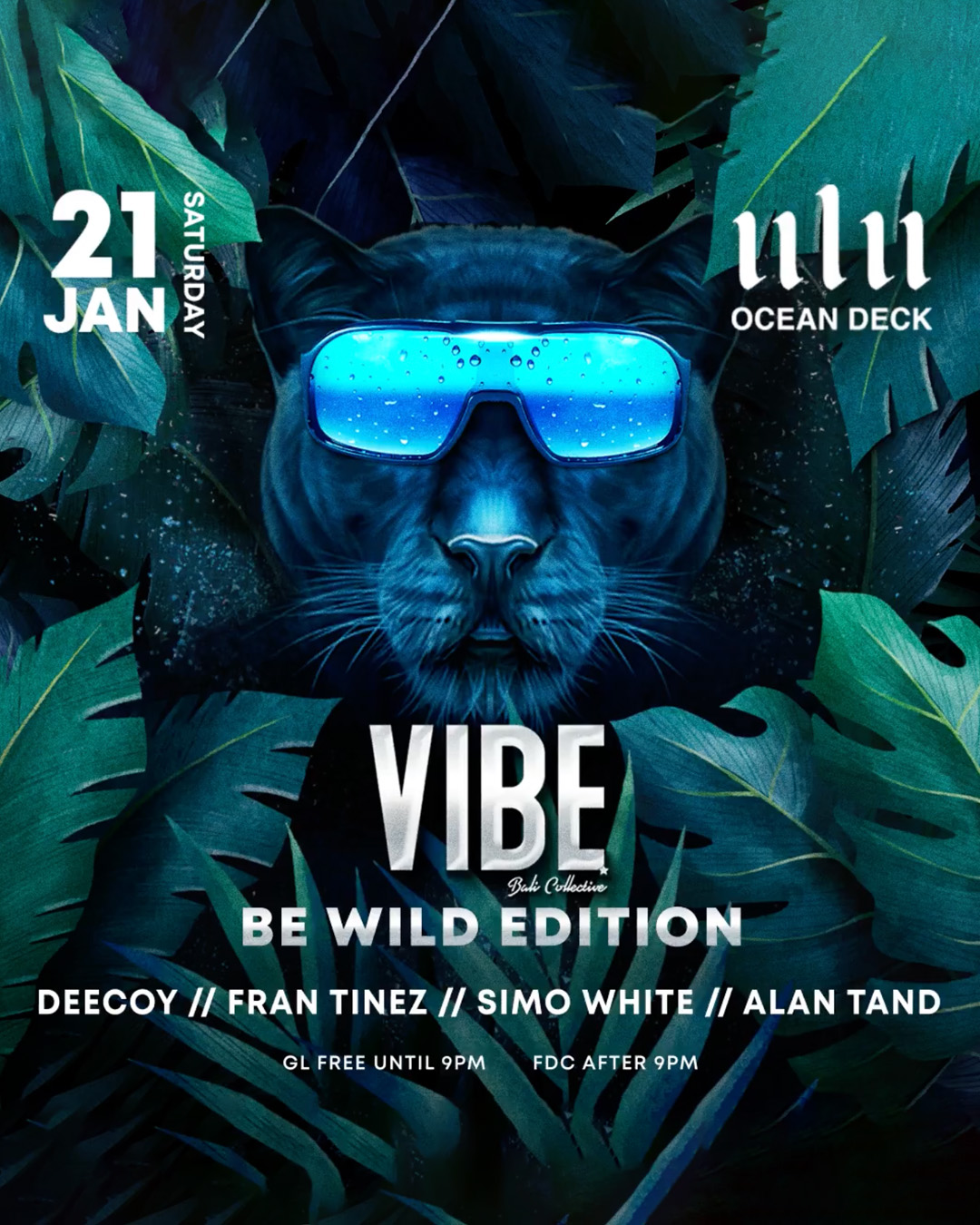 ULU X VIBE AT ULU CLIFFHOUSE – SATURDAY JANUARY 21ST
Saturday, 21st January 2023
7:00pm
ULU X VIBE AT ULU CLIFFHOUSE – SATURDAY JANUARY 21ST.
VIBE Collective are bringing the wild back to Cliffhouse, so no need to worry about your Saturday plans in the Bukit, they're sorted.
The Ocean Deck provides a more intimate and secluded clubbing experience, with the area located only a few metres off Uluwatu's crashing waves, perfect to let loose and get a lil' crazy, it's the weekend after all!!
There'll be music from some of Bali's residents, including: DEECOY, FRAN TINEZ, SIMO WHITE and ALAN TAND.
Register on guest list for free entry before 9pm here.