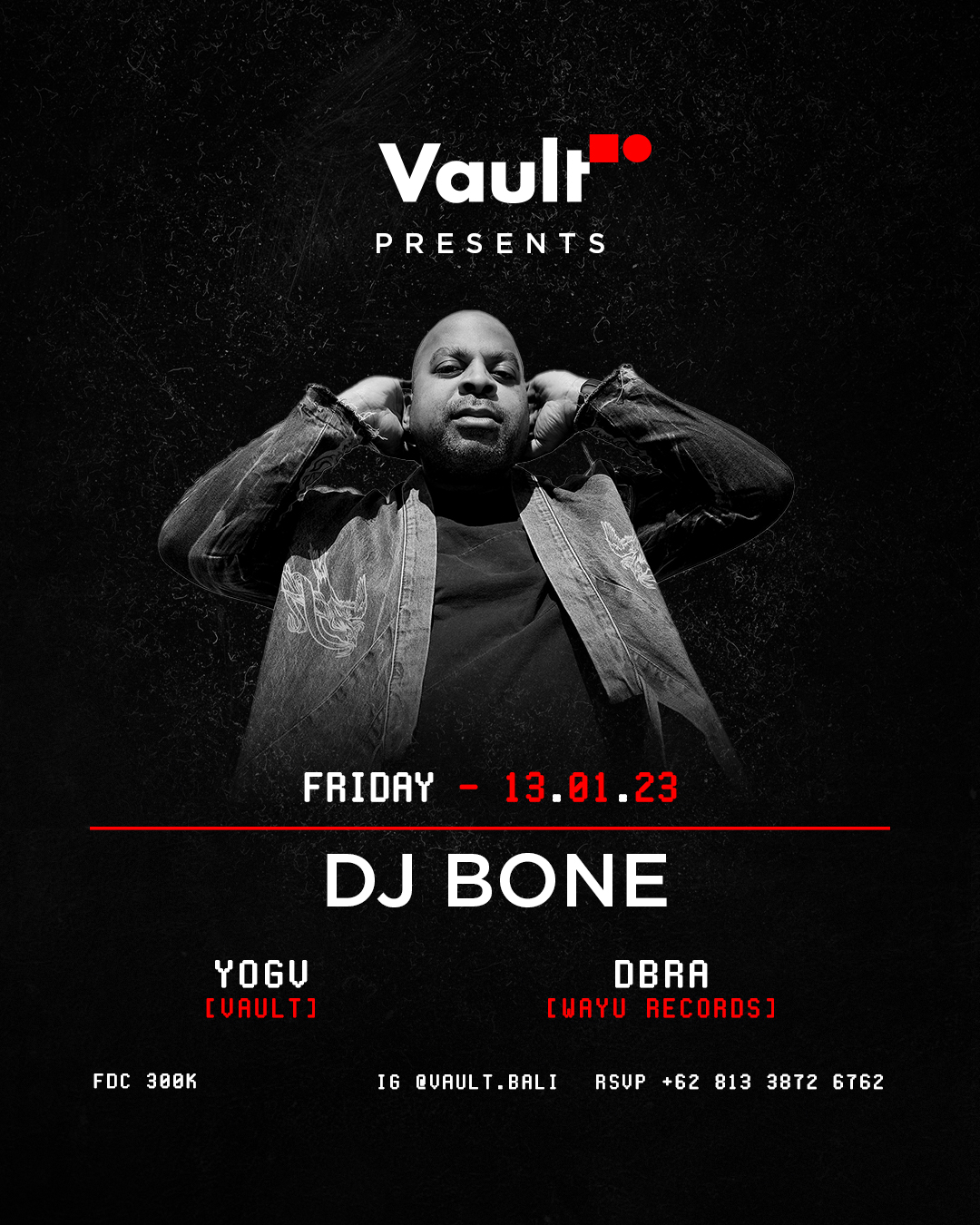 VAULT PRESENTS DJ BONE – FRIDAY JANUARY 13TH
Friday, 13th January 2023
10:00pm
VAULT PRESENTS DJ BONE, FRIDAY JANUARY 13TH.
Let's get freaky this Friday the 13th with none other than Detroit legend, DJ BONE.
The master disc jockey will have you scratching your head at just how he's managing to scratch his records like that.
Bone's recognisable offshoot of techno is rooted in an upbringing of his hometown, Detroit; expect soulful, futuristic and unearthly tones to his electronic sound that'll have you dancing like crazy.
Tickets are IDR 300,000 and include a drink on arrival. RSVP for tables via WhatsApp here.
You, Me, Vault, DJ Bone, Friday.