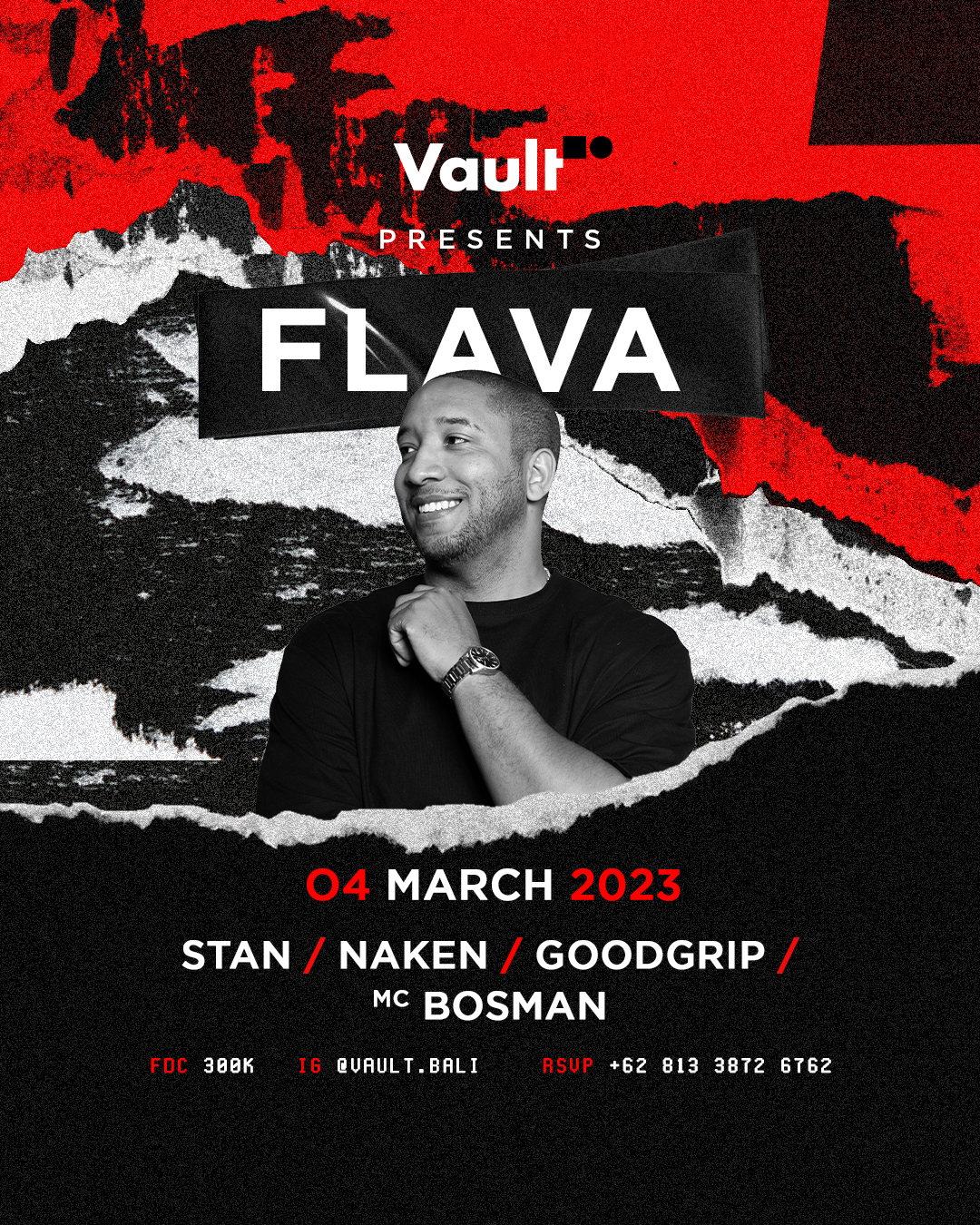 VAULT PRESENTS FLAVA – SATURDAY MARCH 4TH
Saturday, 4th March 2023
10:00pm
VAULT PRESENTS FLAVA, SATURDAY MARCH 4TH.
Vault's popular Hip-Hop and RNB night is here and ready to get everyone winding and grinding. This week the night will feature beats by FLAVA.
An R&B DJ influenced by all things Hip-Hop, FLAVA's music ranges from classic breaks to funk to pop and house, "what kind of style or genre it may be doesn't matter, as long as it sounds good in my ears."
There'll be support on the night from: STAN, NAKEN, GOODGRIP and MC BOSMAN on the night.
Wether you're a die-hard Easy-E fan or Ice Cube stan, Vault have got you with their Saturdays.
Tickets are IDR 200,000 and include a drink on arrival, you can RSVP via WhatsApp here.