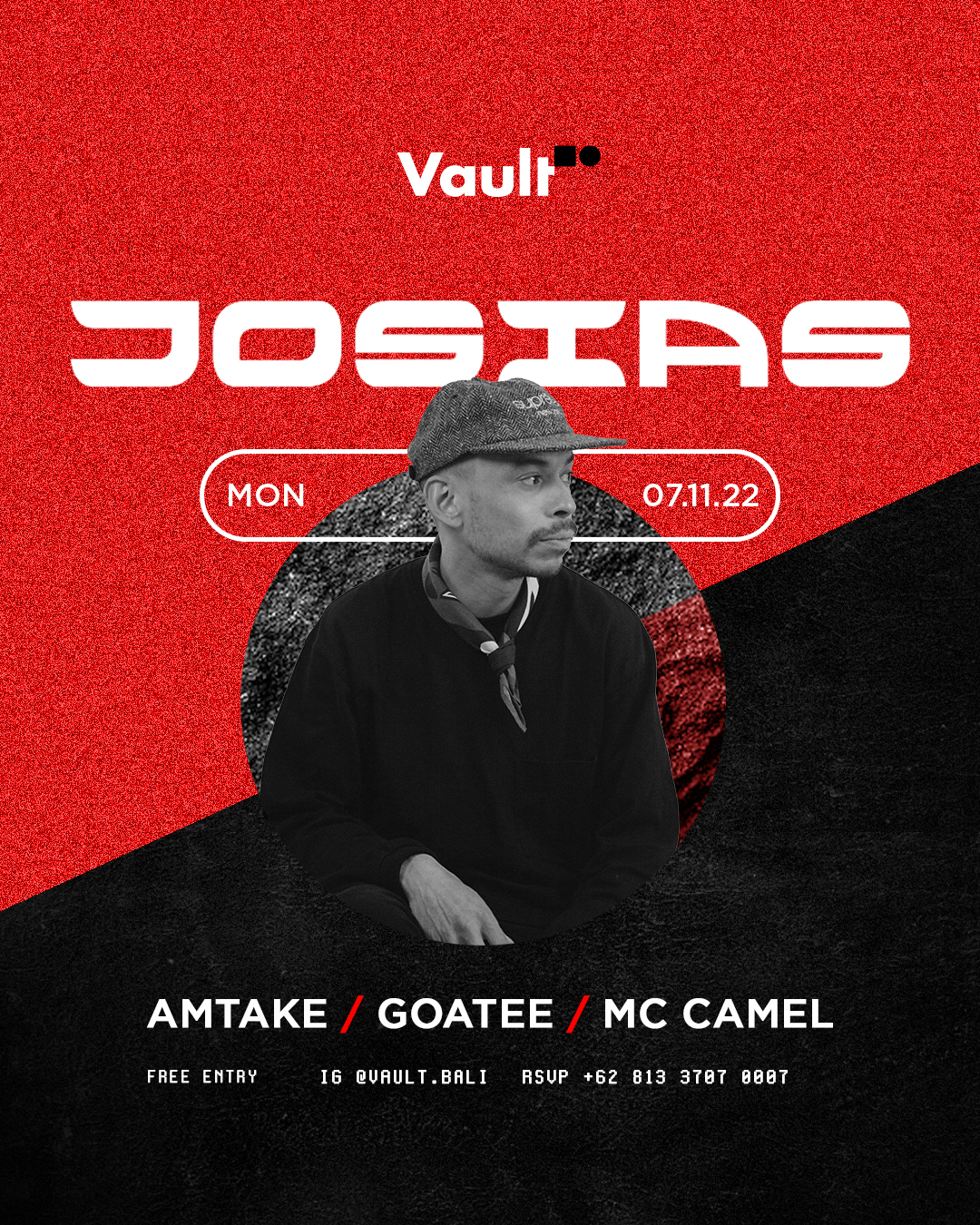 VAULT PRESENTS JOSIAS – MONDAY NOVEMBER 7TH
Monday, 7th November 2022
10:00pm
VAULT PRESENTS JOSIAS, MONDAY NOVEMBER 7TH.
Monday Sauce at Vault just got a bit more lit, with Josias making a last minute appearance for tonight.
We love a good surprise here at Secret Bali Life!!
There'll be support from AMTAKE, GOATEE and MC CAMEL.
Entry is free, but RSVP for the event via WhatsApp here.