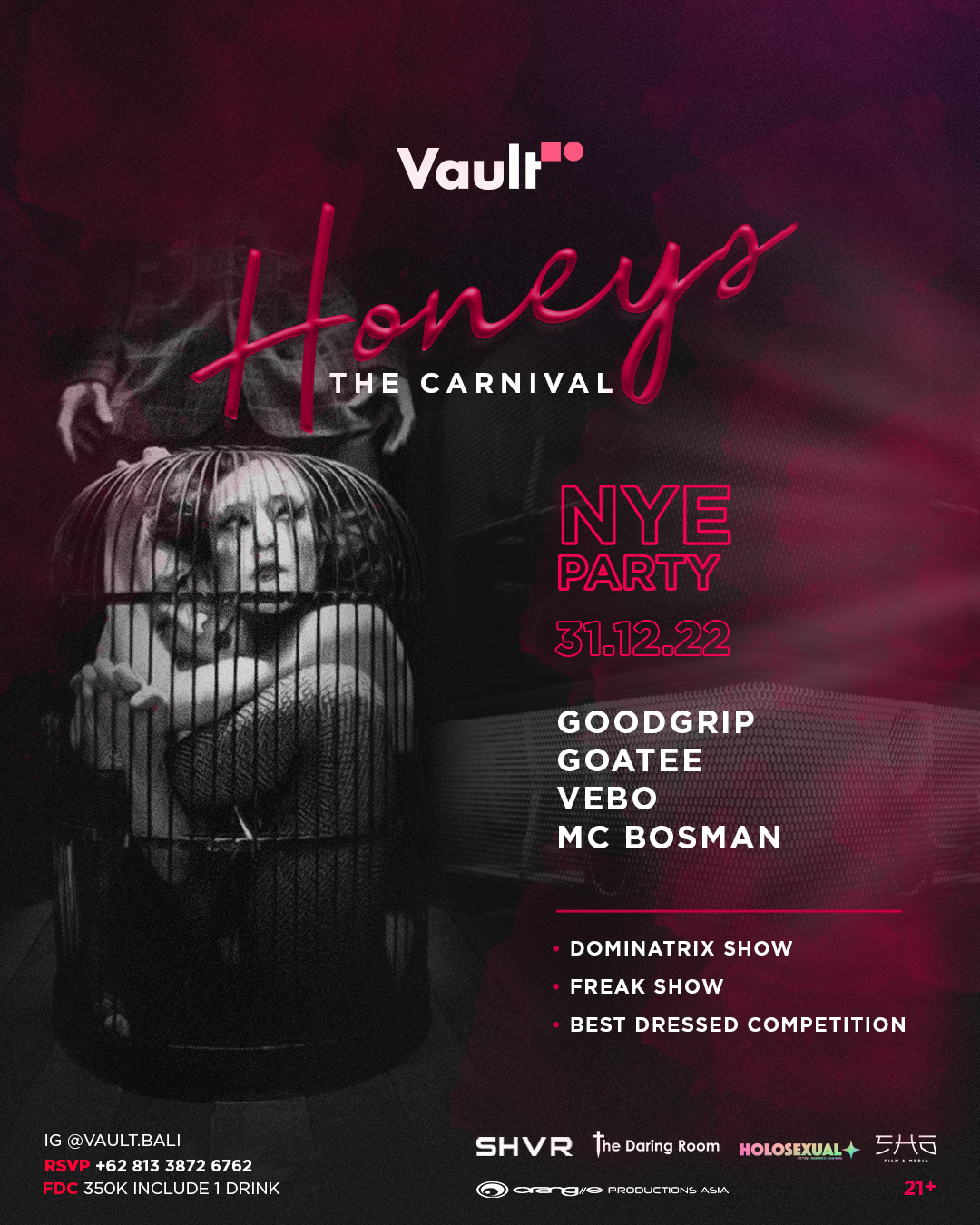 VAULT PRESENTS THEIR HONEYS CARNIVAL – SATURDAY DECEMBER 31ST
Saturday, 31st December 2022
10:00pm
VAULT PRESENTS THEIR HONEYS CARNIVAL, SATURDAY DECEMBER 31ST.
If you are looking for something different, something memorable and also guaranteed to not need a rain stopper than you need to head to vault for the Honeys Carnival New Years Eve extravaganza.
The underground club have always done things different, and this year is no exception to that rule. They've pushed the boat out this year with a themed night of debauchery, and if you're after a hint on what to expect… there'll be plenty of whips, chains and champagne to keep you busy as the clock strikes midnight… and then some. Whip out (literally and figuratively) your best lingerie for this one, as there's a cash prize for the best dressed BDSM get-up on the night.
Their all-star roster of Hip-Hop DJs will be on deck duties: GOODGRIP, GOATEE, VEBO and their very own MC BOSMAN. Expect a lot of winding and grinding to see out your 2022.
At the time of writing tickets are IDR 360,500.