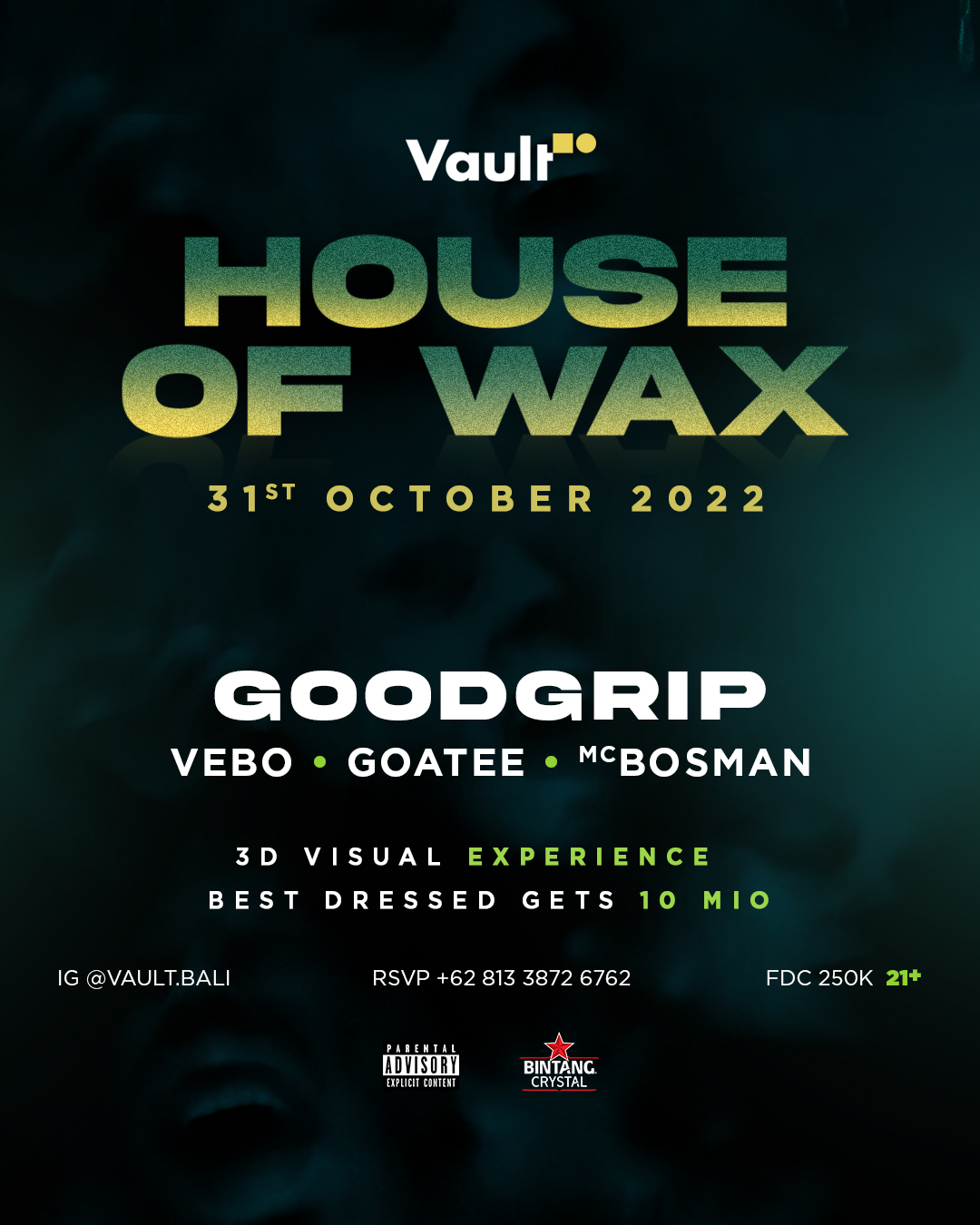 VAULT'S HOUSE OF WAX – MONDAY OCTOBER 31ST.
Monday, 31st October 2022
10:00pm
VAULT'S HOUSE OF WAX, HALLOWEEN NIGHT – MONDAY OCTOBER 31ST.
Gear up for a mad Monday at Vault this Halloween as they've lined up one hell of a night to celebrate the spooky holiday.
With music from the main man GOODGRIP, and support by VEBO, GOATEE and MC BOSMAN, as well as a full blown 3D visual experience scheduled, Vault is going to be transformed into the 'nightmare' you never want to leave.
On top of this, they're giving away IDR 10 million to the best dressed on the night.
Tickets are IDR 250,000 with a complimentary drink AND 3D glasses on arrival included
You can RSVP and book your tickets via WhatsApp here.