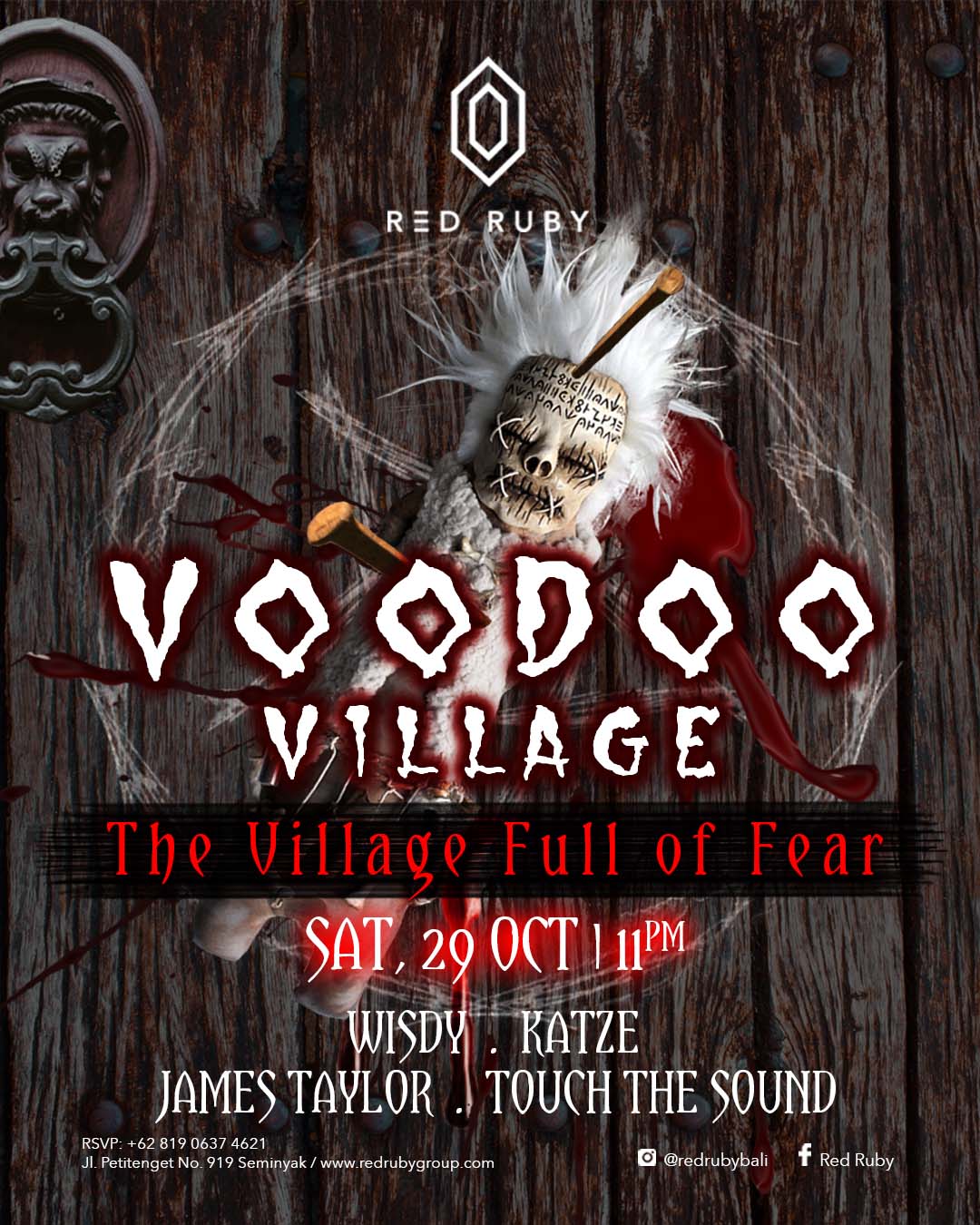 VOODOO VILLAGE AT RED RUBY – SATURDAY 29TH OCTOBER
Saturday, 29th October 2022
11:00pm
RED RUBY PRESENTS ITS VOODOO VILLAGE THIS HALLOWEEN – SATURDAY 29TH OCTOBER
Get ready to enter a village of fear this Halloween weekend at Red Ruby. The techno and house temple will be reimagined into your worst nightmare, ready for you to party your sins away.
Wisdy, Katze, James Taylor and Touch the Sound will be providing your beats for the night, so be afraid… VERY AFRAID…. or just be drunk and be happy…. you decide!
You can RSVP via WhatsApp here.