SIGNAL ASIA COMPETITION – X4 TICKETS (2-DAY PASSES) *CLOSED*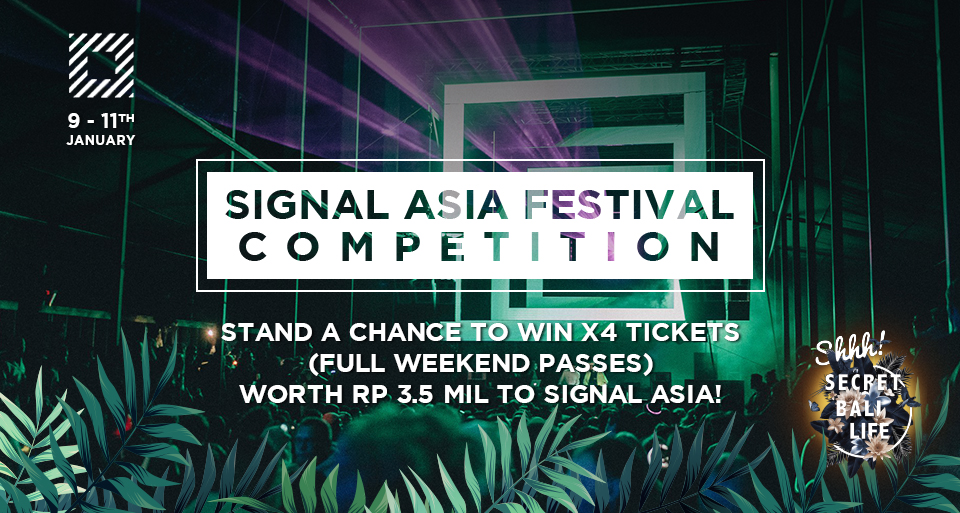 Signal Festival — a series of large-scale events for electronic music lovers — to go global for the first time and run their festival at Bali's busiest spots from Jan 9-11, 2020.
Three arenas (Jungle, Vault & Neverland) will be set on the ocean shores of Canggu that constantly attracts travellers, surfers, and digital nomads from all over the world and has earned the reputation of a vibrant nightlife centre. Cutting-edge music and live performances from local to international acts, surfing and yoga, street art, cafes, and beach bars come together to create a lively environment.
Get the full specs on SIGNAL, by checking out Secret Bali Life's two article features '6 REASONS TO HEAD TO SIGNAL ASIA' and 'SIGNAL FESTIVAL ASIA 2020'. You'd even find the answer you're looking for in one of them, for the competition below!
_________________________________________
STAND A CHANCE TO WIN X4 TICKETS (FULL WEEKEND PASSES) WORTH RP 3.5 MIL TO SIGNAL ASIA, ALL YOU GOT TO DO IS ANSWER THE MULTIPLE CHOICE QUESTION BELOW AND EMAIL US YOUR ANSWER TO INFO@SECRETBALI.LIFE BY 8TH JANUARY, WEDNESDAY AT 5PM!
QUESTION
Which country did SIGNAL festival originate from?

A. Russia
B. Finland
C. Norway
*One entry per person (so get your friends in on the action!)
Stay Tuned:
▪️Signal Surf classes: registration is open: tiny.cc/qfrahz
▪️The third wave of artists: tiny.cc/vnkmgz
▪️The second wave of artists is announced: tiny.cc/uvkmgz
▪️The first wave of artists is now confirmed: tiny.cc/qykmgz
Get your tickets for the luminous festival that is, SIGNAL Festival, happening between 9th-11th January: https://signal.live
Check-out SIGNAL Asia's full line-up of events over 9-11th January, 2020.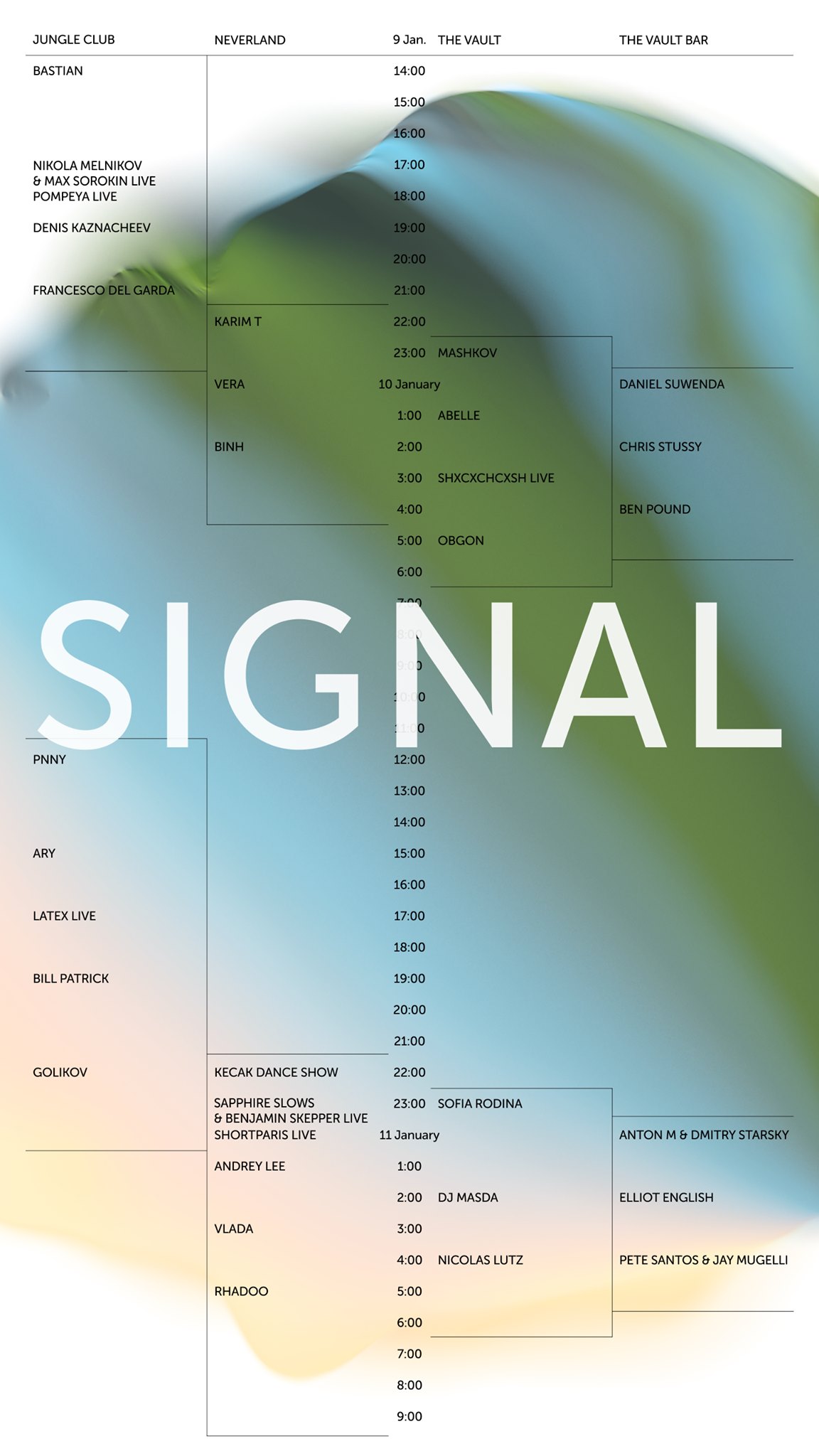 *Attention: ticket-to-wristband exchange and Signal merch are available at the info-point at the Jungle Club. Open from January 8th, mid-day. Get you festival wristband in advance to avoid the entry queue.